'Halt And Catch Fire' Season 2 Premieres In May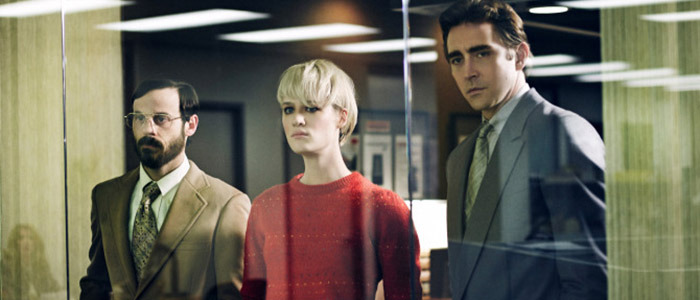 The AMC series Halt and Catch Fire was renewed for a second season back in August of last year, and now the show's returning premiere date is set. The Halt and Catch Fire S2 premiere is set to air on AMC on May 31, which is just two weeks after the network's signature show Mad Men will finish up its run.
Variety reports on the premiere date. The show is set in Texas in the early '80s, and depicts "a fictionalized insider's view of the personal computer revolution," with Lee Pace, Scoot McNairy, Mackenzie Davis and Kerry Bishe, with James Cromwell getting a recurring role this year. We know that some things will be a lot different this year, however.
Showrunner Jonathan Lisco, said,
We're going to drill down even deeper into these characters we've created, to give you all the emotional and psychological depth you've come to expect from 'Halt and Catch Fire,' while at the same time evolving the show to be brasher and even more addictive.
AMC will also make all the first season episodes of Halt and Catch Fire available on AMC.com and VOD starting April 7. The first season will arrive on Netflix on April 8.
You can see a Halt and Catch Fire Season 2 clip right now. This clip has a great energy and a really great single-take structure.