'Star Wars' Standalone Directors Gareth Edwards And Josh Trank Coming To Star Wars Celebration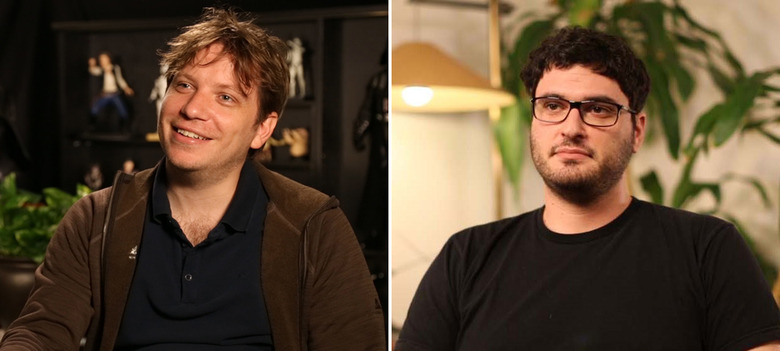 Star Wars Celebration just took at stand. As in, the Star Wars standalone films. The official Star Wars website confirms that Gareth Edwards, director of 2016's Star Wars Rogue One, and Josh Trank, director of a second Star Wars standalone film, will both be on hand for a panel at the event. 
The news comes from the official Star Wars website:
Kathleen Kennedy, Kiri Hart and Pablo Hidalgo will be joined by directors Gareth Edwards and Josh Trank, who will share their experiences as the newest members of the Lucasfilm creative family. Learn how the teams came together and are collaborating to conceive and create the upcoming stand-alone films in the galaxy far, far away.
Not a lot of information, but the panel takes place Sun. April 19 from 11:00 AM – 12:00 PM on the Celebration Stage. Expect /Film to be on hand to report any news that comes out of it. The question then becomes, what will we learn? Casting? Plot details? Pretty much any information would be new information.
Also of note, those images above. Those are from the official website. Gareth Edwards is clearly sitting in some kind of Lucasfilm office. What was he saying? When will we see this video? Very exciting stuff.
Plus rumors of Trank's removal from the franchise were obviously incorrect. They would not bring him to Celebration unless he was firmly on board.
You can find the full Star Wars Celebration schedule here, and it'll be updated as we get closer to the event, which takes places April 16-18 in Anaheim California. I'm pretty sure tickets are still available, which is insane, considering the amazing programming that was recently announced.
If you can't make Star Wars Celebration, though, don't worry. Peter Sciretta and I have long had our passes and will be at the event soaking up as much Star Wars news and coolness as possible to bring back to this very website. Keep your eyes peeled here.
Are you going to Celebration?