Tom Ford Pulls Jake Gyllenhaal And Amy Adams Into 'Nocturnal Animals'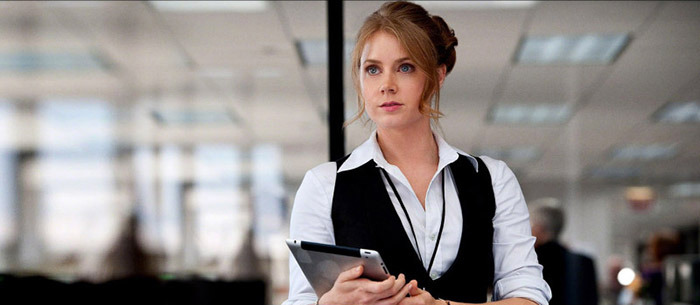 Tom Ford made his directorial debut with the film A Single Man, and now, six years later, he is pulling together a cast for his follow-up. The new film is Nocturnal Animals, based on the book Tony and Susan by Austin Wright. The novel follows a woman who reads her ex-husband's new novel, and finds the thriller plot of the manuscript becoming intertwined with the plot of the primary story. Now Ford has two great leads for the movie as Amy Adams and Jake Gyllenhaal are in talks to sign on.
First, here's the synopsis of the novel, to get you started:
Fifteen years ago, Susan Morrow left her first husband Edward Sheffield, an unpublished writer. Now, she's enduring middle class suburbia as a doctor's wife, when out of the blue she receives a package containing the manuscript of her ex-husband's first novel. He writes asking her to read the book; she was always his best critic, he says.
As Susan reads, she is drawn into the fictional life of Tony Hastings, a math professor driving his family to their summer house in Maine. And as we read with her, we too become lost in Sheffield's thriller. As the Hastings' ordinary, civilized lives are disastrously, violently sent off course, Susan is plunged back into the past, forced to confront the darkness that inhabits her, and driven to name the fear that gnaws at her future and will change her life.
Variety reports the actors being in talks; Ford is scripting, and has George Clooney and Grant Heslov producing. They've got a first-look deal with Sony, and so while Nocturnal Animals doesn't have a studio home right now, there's a good chance it could end up released by Sony.