Steven Spielberg To Direct 'Ready Player One'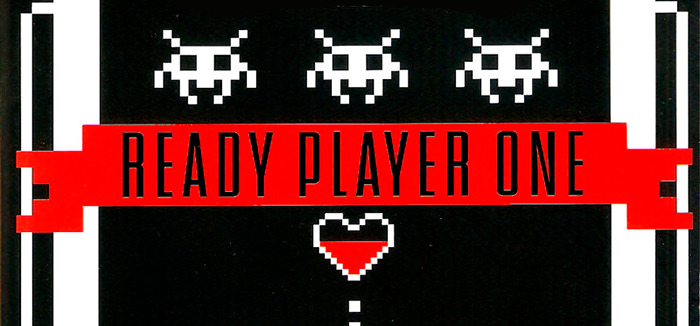 The film version of Ernie Cline's novel Ready Player One just got a huge shot of adrenaline, as it is now set to go at Warner Bros. thanks to a collaboration with Village Roadshow. It has also attracted one of the biggest talents in filmmaking. As of now, the Ready Player One director is Steven Spielberg.
The novel features a teen gamer who lives his life exploring secrets and details of a "virtual utopia" called OASIS, which features details of games and movies from decades past. He and others are all searching for an in-game easter egg which will give them control of the entire world.
And while people have wondered how this novel could possibly be faithfully adapted, given that it features references to a whole host of real-world properties, having Spielberg's name on the film could be the answer.
Deadline has the news. Ready Player One is expected to be the film Spielberg makes after The BFG, which shoots later this year.
Here's the plot of the novel:
In the year 2044, reality is an ugly place. The only time teenage Wade Watts really feels alive is when he's jacked into the virtual utopia known as the OASIS. Wade's devoted his life to studying the puzzles hidden within this world's digital confines—puzzles that are based on their creator's obsession with the pop culture of decades past and that promise massive power and fortune to whoever can unlock them. But when Wade stumbles upon the first clue, he finds himself beset by players willing to kill to take this ultimate prize. The race is on, and if Wade's going to survive, he'll have to win—and confront the real world he's always been so desperate to escape.
There's an argument to be made that this book traffics in some ideas and nostalgia that were born out of Spielberg's own very successful run of films in the '70s and '80s, alongside the various video game developments and other pop-culture ideas from the time. So the question is: how will Spielberg handle a film that is partially rooted in his own achievements? That could be an interesting thing to see.
Another point to make about potential rights issues is that Warner Bros. already has some recent experience clearing hurdles, thanks to The Lego Movie. They might already be able to clear most of the properties in the novel, but with Spielberg's name and reputation, that process could work out even better. Some of the examples of the references are Firefly, Wargames, Monty Python, numerous old video games like Joust, Galaga and Pac-Man, and then films like The Goonies and hundreds more. (For more on why this is, read some of our previous coverage.)
Ready Player One has been in development since 2010 with Zak Penn writing the latest draft of the script. His draft is rumored to feature quite a few changes and streamlining from the novel along with lots of Warner Bros. owned properties. We don't know if Spielberg will keep that draft or commission a new one; we'd bet that he'll at least have some changes made. (Though Penn has reportedly worked closely with Cline to adapt the novel, so he may remain as the writer.)
Also of note, Cline is reportedly working on a sequel.
This will be the first Warner Bros. project for Spielberg since the studio released A.I. in 2001. He was previously flirting with making American Sniper with WB, but that job went to Clint Eastwood instead.