Idris Elba, Robert Pattinson And Al Pacino Join Harmony Korine's 'The Trap'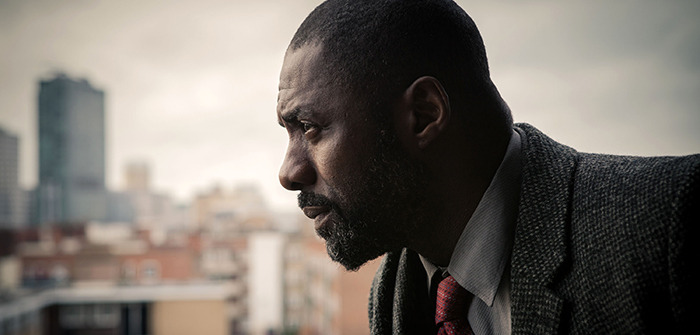 It's been a couple years since Harmony Korine's Spring Breakers sharply divided audiences, but the writer/director is prepping his new film, called The Trap, and he's pulling together the cast... with a couple changes. We'd heard before that Jamie Foxx and Benicio Del Toro would play a rapper and his best friend, but now Foxx is out, to be replaced by Idris Elba. And a set of new actors has signed on, too, adding even more talent to the mix.
THR reports the casting, noting that Al Pacino and James Franco are also finishing their deals to sign on.
Koran wrote The Trap, which features a conflict between old friends enlivened by some bizarre characters:
Rico (Elba) is at the top of his career and about to enjoy a triumphant night at the Grammy Awards when Slim (Del Toro) is released from prison after 14 years. Slim is determined to exact revenge after learning that Rico not only achieved fame and fortune but also married his girlfriend and raised Slim's son as his own. Slim's plot includes recruiting a crew of Uzi-weilding surfers led by Max (Pattinson), as well as enlisting the help of Rico's cocaine-happy manager (Franco). Pacino will play Slim's parole officer.
Focus Features is in the process of buying distribution rights to The Trap now.
Idris Elba also just signed on for Star Trek 3, so with these two films he's got both ends of the spectrum covered. And then there's his starring role in Beasts of No Nation, from True Detective and Sin Nombre director Cary Fukunaga, which Netflix recently picked up to distribute. Oh, and also the return of Luther to the BBC, which Elba shot this month. That will air later this year as a two-part story.