Bradley Cooper Attached To 'A Star Is Born' As His Directorial Debut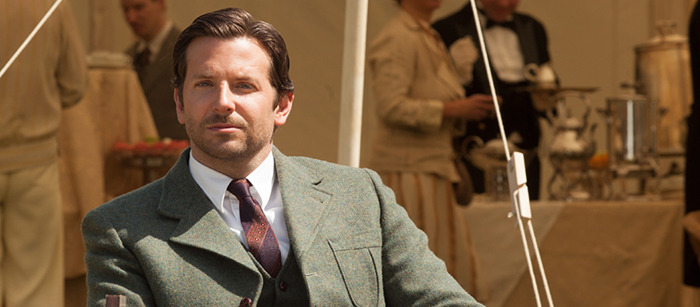 Anyone who has been following along with Bradley Cooper's career knew that he had higher ambitions than being one of the biggest actors in Hollywood. He has started to achieve that first goal. Then his work producing American Sniper led that film to being the highest-grossing studio film of 2014, and an awards contender as well. Now Cooper will direct his first film. The interesting detail is that, if the deal works out, it will be a project his American Sniper director Clint Eastwood had tried to make: a new version of A Star Is Born.
Like Eastwood's never-made version of the film, Cooper's version of A Star Is Born is expected to star Beyoncé as a performer given career advice by a prominent but fading and self-destructive older actor. She had been attached to Eastwood's version, but fell away when she became pregnant. But Deadline reports that Cooper is trying to lure Beyoncé back into the fold, and that he wants to play the other leading role.
That's an interesting set of circumstances that could indicate differences between this version of the story and previous films. Cooper isn't that much older than Beyoncé, for one. (He's 40, she's 33.) And she's clearly not the image of a neophyte who needs a guiding hand. And the idea that Beyoncé needs anyone's help to be a star might be difficult for some to swallow. (Even taking into account all the people that help an individual reach stardom now.)
But those criticisms could also have applied to the 1976 version of the film starring Barbara Streisand and Kris Kristofferson. That version of the film was the most financially successful of the three film versions of the story, so clearly there's potential in the setup. There is also a great deal of potential in applying the basic framework of the story to something that is contemporary and takes in all the various ways fame has changed in the past couple decades.