Jason Lee Will Also Return For 'Mallrats 2'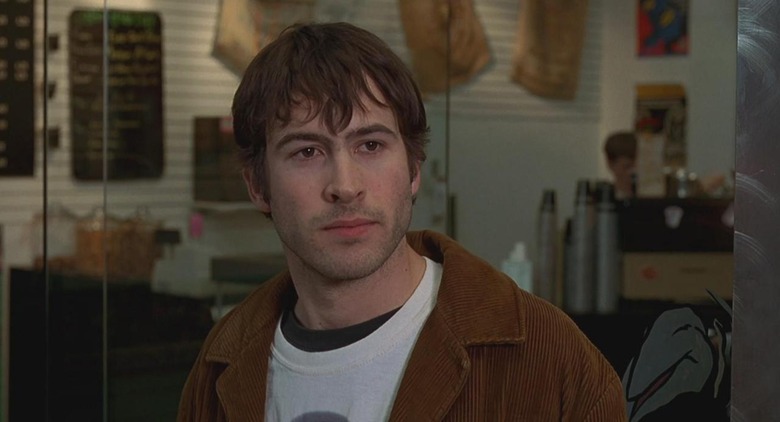 Kevin Smith is well on his way to getting the entire gang back together for Mallrats 2. Jason Lee is the latest actor confirmed to return for the comedy sequel, as announced by Smith in the most amusingly appropriate fashion. See the Jason Lee Mallrats 2 casting announcement after the jump. 
Smith revealed Lee's casting on
.
That photo might seem perfectly innocuous, if random, if you haven't seen the original Mallrats, but it's kind of gross if you have. I mean that in the most affectionate way possible.
News of Lee's involvement comes hot on the heels of
that Shannon Doherty would also be reprising her role. Also confirmed to return are Michael Rooker, Stan Lee, Jason Mewes, and of course Smith himself as Silent Bob.
The "6 to go" part presumably refers to Claire Forlani, Jeremy London, Joey Lauren Adams, Ben Affleck, Ethan Suplee, and Renée Humphrey. Most of those are recurring players in the View Askewniverse, with the exceptions of Forlani and London.
The original Mallrats was a flop when it first opened 20 years ago (yes,
) but has since gained a massive cult following. On a podcast earlier this month,
that he decided to make Mallrats 2 as a way to honor his late producer James Jacks.
Mallrats was a breakout role for Lee, who played charismatic slacker Brodie. Previously, he was best known as a professional skateboarder. He went on to collaborate with Smith several more times, appearing in Chasing Amy, Dogma, Jay and Silent Bob Strike Back, Jersey Girl, and Cop Out.
His non-Smith credits include the TV shows My Name Is Earl and Memphis Beat and the movies The Incredibles, Vanilla Sky, and Almost Famous, as well as the Alvin and the Chipmunks film series.