'Jimmy's Hall' Trailer: A Dance Hall Becomes A Political Rallying Point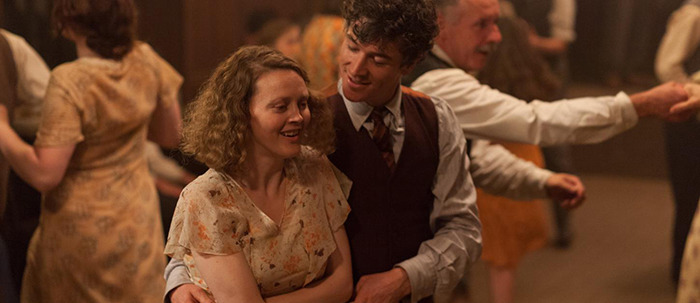 Jimmy's Hall, from acclaimed director Ken Loach, begins with the story of an Irish community already feeling the tension that would shortly erupt as the Irish Civil War, and then picks up with that community a decade later, after the war divided the country. As the Jimmy's Hall trailer shows, the focal point of the story seems innocuous: a dance hall on the edge of a rural community.
But what that hall means to people, the way that it threatens some in power, and the activism of its founder, real-world figure Jimmy Gralton, is the real core of this story. Is Jimmy's Hall something like a version of Footloose? Perhaps, and with Ken Loach at the helm that sounds pretty alright.
The pullquotes in that trailer seem to be meant as reassurance that, despite the fact that the story clearly goes to some dark places, it might not be all horrible in the end.
Jimmy's Hall will hit the Tibeca Film Festival, and is set for a US release on July 1 following that appearance. The film also stars Francis Magee, Aileen Henry, Simone Kirby, Stella McGirl, Sorcha Fox, Martin Lucey, Mikel Murfi, and Shane O'Brien. Trailer via YouTube.
In 1921 Jimmy Gralton's sin was to build a dance hall on a rural crossroads in an Ireland on the brink of Civil War. The Pearse-Connolly Hall was a place where young people could come to learn, to argue, to dream... but above all to dance and have fun. As the hall grew in popularity its socialist and free-spirited reputation brought it to the attention of the church and politicians who forced Jimmy to flee and the hall to close. A decade later, at the height of the Depression, Jimmy returns to Co. Leitrim from the US to look after his mother and vows to live the quiet life. The hall stands abandoned and empty, and despite the pleas of the local youngsters, remains shut. However as Jimmy reintegrates into the community and sees the poverty, and growing cultural oppression, the leader and activist within him is stirred.