Martin Scorsese Might Direct A 'Macbeth' Movie, Says Kenneth Branagh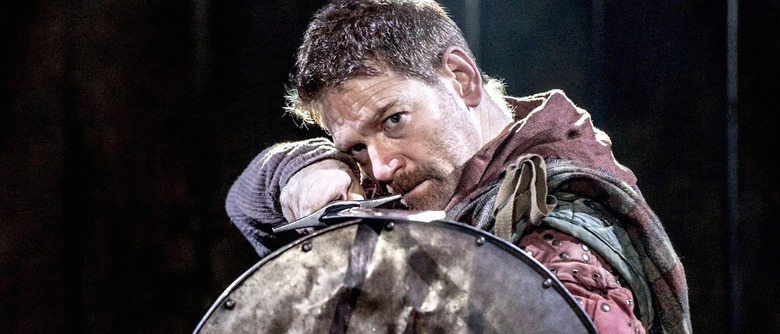 Kenneth Branagh may have just added one more item to Martin Scorsese's very long to-do list. According to the actor, Scorsese is looking to direct a feature film adaptation of the classic William Shakespeare tragedy Macbeth, based on the recent stage production mounted by Branagh.
And though Branagh acknowledges that scheduling could be tricky, he maintains they're "practically there" and he's feeing "very very hopeful." More on the potential Martin Scorsese Macbeth project after the jump. 
Rumors of a possible Martin Scorsese Macbeth movie first began swirling earlier this year. In January, The Daily Mail's Baz Bamigboye reported the director had been in "informal conversations" with Branagh after seeing his production of Macbeth in New York.
But the latest update comes from Branagh himself. The actor and filmmaker touched upon the subject during an appearance on BBC Radio's Kermode and Mayo's Film Review (via The Playlist):
We're practically there with this happening. We will remount the production and all things being well Mr. Scorsese will direct a film version of that production. The fingers are hovering above pieces of paper. We've been talking about it. Everybody wants to do it, it's just a question of schedules. I'm very, very, very, very, very, very hopeful it's going to happen.
He later added, "If I was a betting man I'd say we're in great shape." Should everything work out, Macbeth would represent new territory for the prolific Scorsese — it'd be his first-ever adaptation of a Shakespeare play.
Branagh's production of Macbeth premiered at the 2013 Manchester International Festival and was staged again last year at the Park Avenue Armory in New York. It was billed as an immersive and "intensely physical" experience "that places the audience directly on the frontlines of battle."
Speaking about the possible Scorsese movie, Branagh revealed, "To some extent the invitation is for the maestro to do what he will with this, to be very impressionistic with it and very abstract." That should help set it apart from the many other Macbeth adaptations that have hit stage and screen over the centuries — including one due out this year, with Justin Kurzel directing and Michael Fassbender and Marion Cotillard starring.
That is, assuming the Scorsese Macbeth ever actually happens. Branagh says it's "just question of schedules," but that's a very big question. Scorsese is currently shooting Silence in Taiwan and has several other projects to choose from after that, including The Irishman with Al Pacino, that long-gestating Frank Sinatra biopic, and possibly also a Mike Tyson biopic with Jamie Foxx.