'Narco Sub' Locks Brian Kirk To Direct, Eyes Liam Neeson To Star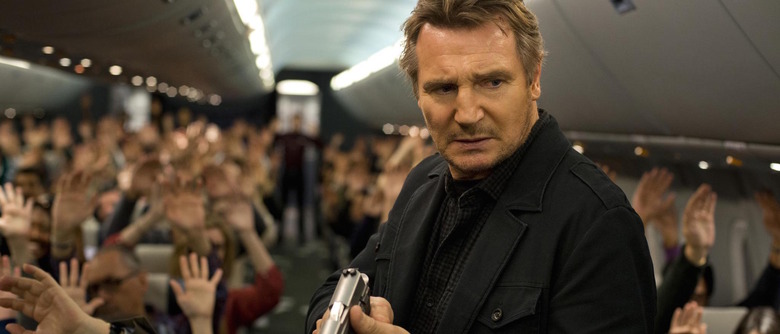 Another year, another new director for Narco Sub. As of now Brian Kirk (Game of Thrones) is set to helm the long-gestating action thriller, which started out as a Tony Scott project back in the day.
And now that a director is in place, the film is also closing in on a star. Liam Neeson is the likely lead, though he's not a sure thing just yet. More on the Narco Sub Brian Kirk hire after the jump. 
According to TheWrap, Kirk has already closed his deal to direct with 20th Century Fox. He's the latest in a string of filmmakers to try and tackle the tale. After Scott's passing in 2012, Joe Carnahan, Doug Liman, and Antoine Fuqua each took turns flirting with Narco Sub.
Ridley Scott and Simon Kinberg are producing Narco Sub, which has a script by David Guggenheim. The producers have reportedly been looking at Neeson for some months now, and are moving to lock him in now that they have a director.
The title Narco Sub refers to wartercrafts used by South American cartels to smuggle cocaine into the U.S. The film centers on a disgraced American naval officer who is forced by an Ecuadorian drug lord to navigate one such narco sub past the U.S. Coast Guard.
Kirk is known for his TV work. He's directed episodes of some of the most highly acclaimed shows in recent memory including Game of Thrones, Boardwalk Empire, Luther, and Dexter. However, he's been looking to move into film. He made his feature directing debut with the 2006 indie Middletown.
Neeson is coming off of Run All Night, which once again plays off of the "aging badass" persona he established in Taken. Narco Sub sounds right up his alley, especially if earlier reports — which indicated the main character's son would be kidnapped — are true.
But the Narco Sub folks may want to move quickly, as he's claimed he has "maybe two more years" of action movies left in him. In fact, his upcoming roles actually aren't very Taken-like at all. They include Ted 2, A Monster Calls, and Martin Scorsese's Silence.