Daniel Espinosa Lands Warner Bros.' Top-Secret Sci-Fi Project 'Morningstar'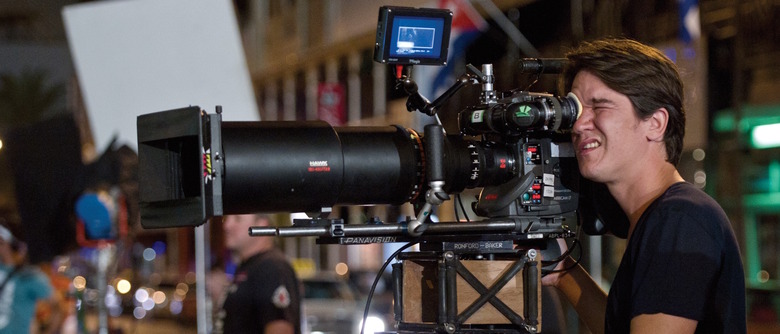 Now that he's done putting the finishing touches on Child 44, Daniel Espinosa is lining up his next project. He's entered talks to direct Morningstar, a sci-fi actioner for Warner Bros. It's something of a change of pace for him, as he's known for more "realistic" crime dramas and action thrillers. Read all about the Daniel Espinosa Morningstar project after the jump. 
Details on Morningstar are being kept under lock and key for now, but TheWrap describes it as being "in the tradition of a Cold War thriller." The trade also adds that the script calls for "world-building," and that Warner Bros. has very high hopes for the project. Sounds like a potential franchise-starter, no?
The screenplay comes from David Birke, whose credits include last year's 13 Sins and the fact-based serial killer tales Freeway Killer and Gacy. Most recently, he wrote the script for Paul Verhoeven's upcoming stalker movie Elle. Based on his resume, it seems reasonable to guess Morningstar will have some horror elements. Doug Davison (Oldboy) is producing.
Espinosa gained international attention with the Swedish thriller Snabba Cash (a.k.a. Easy Money in the U.S.) and then made his American studio debut with Safe House. His next release is Child 44, a Soviet Russia crime drama featuring an all-star cast of Tom Hardy, Joel Kinnaman, Gary Oldman, and Noomi Rapace.
The "Cold War thriller" part of Morningstar sounds within Espinosa's wheelhouse. The "world-building" part, less so. But Espinosa may be interested in branching out. He was circling the video game adaptation Assassin's Creed last year, before the job eventually went to Justin Kurzel.
Aside from Morningstar, Espinosa has flirted with a few other projects over the past year including the Boston Marathon bombing drama Boston Strong and the Jo Nesbø adaptation Blood on Snow. As of now, it's not clear which, if any of these projects will move forward first. In the meantime, Child 44 hits theaters April 17.