TMNT Director Attached To Arthur And Lancelot Movie With 'Unforgiven'-Like Tone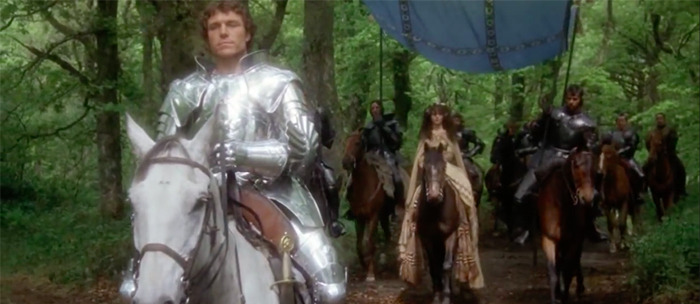 Guy Ritchie is currently making his King Arthur movie, called Knights of the Roundtable: King Arthur, but in accordance with the way things are done now, that's not the only Arthur story in the works. Jonathan Liebesman, who directed last year's Teenage Mutant Ninja Turtles, is now attached to make Man At Arms, which is being described as an Arthurian story filtered through Unforgiven, with Lancelot as the main character. 
Deadline reports that Basil Iwanyk's Thunder Road Pictures is developing the film. The plot, says the site, "follows Sir Lancelot as an older man who is bent on making amends after his love for Guinevere (and hers for him) ended up destroying Arthur's Camelot."
That's definitely a spin we haven't seen on film, certainly not with the tone of a dark, introspective western. And it would afford the opportunity to cast older actors rather than young model types in they key roles, which is pretty great. Anything that offers a reason to cast out of the typical action movie roster is something we'll keep an eye on. But since it is set up without a studio now, we'll see how far this goes.
Here's some trivia. Ironically, this script is by Jeremy Lott, who also wrote Hood, one of the many Robin Hood projects in development around town. (That one is at Sony.) And another Robin Hood project, the "gritty origin story" Robin Hood: Origins, is written by Joby Harold, who also wrote Guy Ritchie's King Arthur movie.
So there's a little cycle of the same people competing for different revisions of the same stories. Hollywood's circular approach in a nutshell, really. Maybe they can all team up on an Arthur/Robin Hood shared universe? (I know, I know, don't say things like that out loud — someone might hear.)