'Captain America: Civil War' Synopsis Hints At The Shape Of The MCU After 'Age Of Ultron'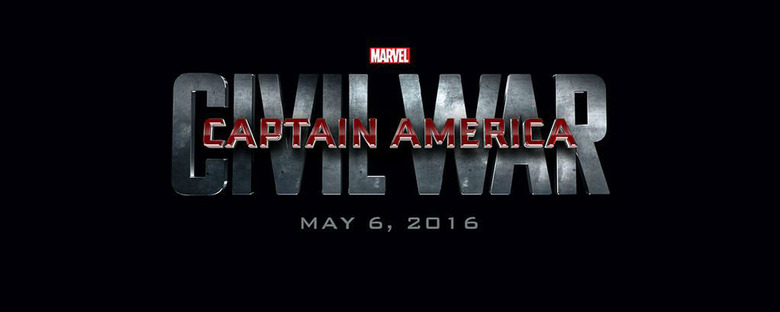 The first synopsis is out for Marvel's upcoming film Captain America: Civil War, which begins shooting on April 1 in Atlanta. The info won't tell comics fans anything they don't already know, but for those new to the story the Civil War synopsis will offer some indication of what's to come.
(Note: this was mentioned in Superhero Bits yesterday, but we figured it might be of interest to those who don't read that column.)
Collider has this info, pulled from casting reports. So it probably isn't quite what the official language from Marvel will say:
Following the events of Age of Ultron, the collective governments of the world pass an act designed to regulate all superhuman activity. This polarizes opinion amongst the Avengers, causing two factions to side with Iron Man or Captain America, which causes an epic battle between former allies.
That's pretty much how the comics version of the story goes, except that the "collective governments of the world" part seems to expand the scope somewhat. That's to be expected in a film like this, and also references elements of the backstory for Age of Ultron character Vision, who himself has been monitored by a coalition of global government agencies in past Avengers stories.
We knew that the film will basically feature heroes split into factions led by Cap (Chris Evans) and Tony Stark (Robert Downey, Jr.) after the events of Age of Ultron. Black Panther (Chadwick Boseman) will be in the mix, too, which may account in part for the world governments reference in the synopsis.
Beyond that the question is which other Avengers will show up. Bleeding Cool has a rumor (that should be considered spoilerish) about who'll show up, and Badass Digest has a long piece picking apart what might and might not be true about that. I'd advise only those who are unconcerned with possible Age of Ultron spoilers to read those pieces, as they have a lot of speculation and possible real info about who'll make it out of that film alive, and in what shape the living heroes will be.
Captain America: Civil War opens on May 6, 2016.