Keanu Reeves And Jim Carrey Join Cannibal Love Story 'The Bad Batch'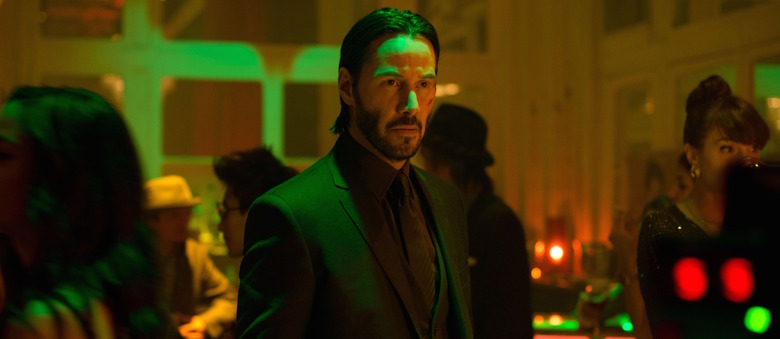 When talking about A Girl Walks Home Alone at Night last year, I said that director Ana Lily Amirpour is someone we're excited to watch going forward. And we're evidently not the only ones with confidence in her work. Her next film, The Bad Batch, is backed by Megan Ellison and Annapurna Productions, which immediately puts Amirpour in great company. The film already had Jason Momoa as a core member of the cast. And now The Bad Batch cast can announced a bunch of new names, including Jim Carrey and Keanu Reeves.
The Wrap reports that Jim Carrey, Keanu Reeves, Suki Waterhouse and Diego Luna are all part of the cast, along with a now-confirmed Momoa.The Bad Batch is a "cannibal love story" set in Texas, which isn't quite what you'd expect to see Carrey sign on to, and that makes this project even more interesting.
The Wrap calls the film "a post-apocalyptic tale set in a Texas wasteland where a community of cannibals reside," and that it is "a love story about a cannibal known as Miami Man (Momoa) and his food."
The true lead of the film will be Waterhouse, playing a young woman named Arlen. Luna will play a guy named Jimmy, Reeves a character called The Dream (not to be confused with The-Dream), and Carrey will play The Hermit.
Whether those are primary or supporting roles is unknown, and frankly I'm just as happy for it all to be mysterious at least until we see a trailer. This is shaping up to be one of my most anticipated films of the next year, and based on a few other details we've heard about the script, it is probably going to be something that surprises and freaks out audiences, especially with this cast.