Star Wars Bits: Star Wars Battlefront Debuts At Celebration; Plus Kylo Ren, Greedo, Kingdom Hearts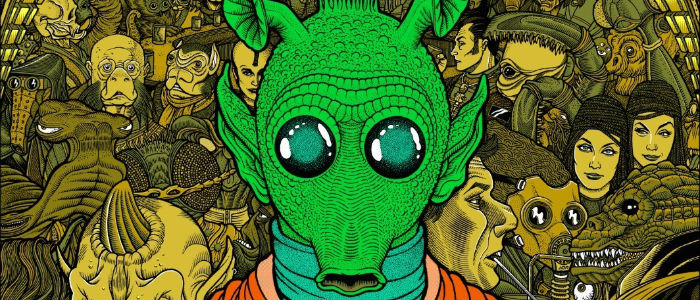 Star Wars invades the animal kingdom and much more in this jam-packed edition of Star Wars Bits. Below, read about the following.
Star Wars: Battlefront will debut at Star Wars Celebration.
Help make Citizen George, which is Citizen Kane if it was about George Lucas.
A new Star Wars novel hints at a explanation for Kylo Ren's lightsaber.
Hasbro clears up the controversy surrounding some upcoming Princess Leia Black Series toys.
Could a live action Star Wars TV series be starting up again?
Topps will release a full series of Star Wars: The Force Awakens trading cards.
A new species of catfish was named after Greedo.
The Star Wars Rebels schedule of Star Wars Celebration has been revealed.
A canceled Kingdom Hearts game was going to have a Star Wars universe.
Read some potential spoilers about Kylo Ren in The Force Awakens.
Header: Crop of "Han Shot First" by Florian Bertmer.
Previously rumored, Electronic Arts has officially announced that Star Wars Battefront will debut at Star Wars Celebration. Will fans be able to play? How much footage will they show? Those details we don't have yet, but we'll see more than this awesome trailer for sure.
Citizen Kane is about William Randolph Hearst without using his real name. A new film, Citizen George, wants to do the same thing for George Lucas. Filmmaker JR Ralls (director of Dark Dungeons) has put his movie about this on Kickstarter. Here's the hook. He can't settle on it being a comedy or drama, so if you donate, you get to vote. Watch the trailer and Click here to read much more.
The official Star Wars twitter had some fun earlier this week when they tweeted out a link to this article. It talks about a passage in the new Star Wars novel, Heir to the Jedi, where Luke Skywalker finds a lightsaber and takes it apart. Inside he finds three crystals. The article surmises this could explain how Kylo Ren's lightsaber in Star Wars: The Force Awakens works, but there has been much debate about how many crystals are in the normal lightsaber. Join the debate at the link but don't read too much into it. Lucasfilm told us the fact it was tweeted by the official Twitter doesn't have any bearing on the film.
Recently, news broke that Hasbro was pulling Princess Leia Black Series action figures from upcoming shipments. And while this is true, it's not because the character doesn't sell. It's a production issue. Entertainment Weekly reporter Anthony Breznican reported this:
Since Disney bought Lucasfilm, we haven't heard much about a live action Star Wars TV series except that it was on a long list of things they wanted to do with the property. Well, Making Star Wars said they've heard this idea has begun to pick up speed again. We'll keep our ear to the ground too.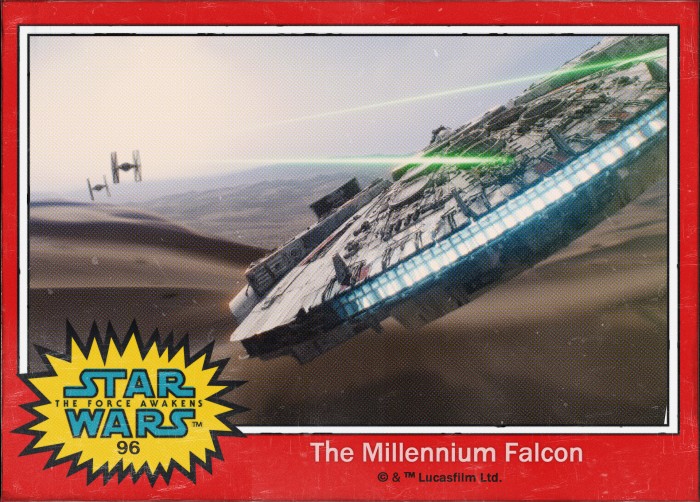 Hot off their new, popular trading card app, Topps has announced they'll be releasing actual trading cards themed to Star Wars: The Force Awakens this December. The base set will have 100 cards with up to 90 limited insert cards including many with autographs. Read more on TheForce.net.
Speaking of which Fantasy Flight Games, which does dice games based on Star Wars, recently renewed their license.
Entertainment Weekly points out this video which details the discovery of a new species of catfish and why it was named "Greedo."
Saturday will be Star Wars Rebels day at Star Wars Celebration Anaheim. The Rebels component of the event, which includes a panel and screening, will take place on Saturday April 18. See the Rebels events here.
A Kingdom Hearts game called Kingdom Hearts: Fragmented Keys that was in development for mobile devices was supposed to have a Star Wars land. The game was cancelled early in development but, here's an example of concept art. See more at this link. Thanks to Star Wars 7 News.

Finally, Making Star Wars is back to their old tricks with some potential Star Wars: The Force Awakens spoilers. This one is about the intentions of Kylo Ren and who he might voice them too. Read the potential spoilers at that link