AMC's 'Preacher' Casts 'Agents Of SHIELD' Actress Ruth Negga [Updated]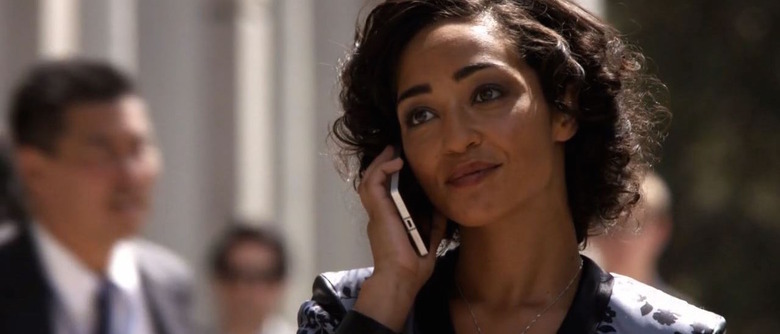 AMC's Preacher has picked up its first cast member, and it's someone with comic book experience. Ruth Negga, most recently seen in ABC's Agents of S.H.I.E.L.D., has joined the pilot from Seth Rogen and Evan Goldberg. More on the new Preacher casting, including character details, after the jump.
Update: Preacher has also just cast Ian Colletti as an important and unforgettable supporting character.Deadline reported the news. Preacher is based on the 1990s comic by Garth Ennis and Steve Dillon. Rogen and Goldberg developed the project and will direct the pilot, while Sam Catlin wrote the script and will serve as showrunner. All three will executive producer. Here's the basic plot:
Preacher follows Reverend Jesse Custer, a tough Texas preacher who has lost his faith, has learned that God has left Heaven and abandoned His responsibilities. He finds himself the only person capable of tracking God down, demanding answers, and making Him answer for His dereliction of duty. Accompanying Jesse on his journey is his former girlfriend and a friendly vampire who seems to prefer a pint in the pub to the blood of the innocent. On his tail is one of the most iconic bad guys in print – an immortal, unstoppable killing machine named the Saint of Killers – a western lone gunman archetype whose sole purpose is to hunt and kill Jesse.
Negga will play Jesse's ex Tulip, who joins him on his quest. She's described as "a volatile, action-packed, sexified force of nature, a capable, unrepentant criminal with a love of fashion and ability to construct helicopter-downing bazookas out of coffee cans and corn shine who's not afraid to steal, kill or corn cob-stab her way out of a bad situation." In other words, she's a total badass.
Interestingly, Tulip is portrayed as Caucasian in the books, while Negga is black. (Specifically, she's Ethiopian and Irish.) Even more interestingly, it's the same time Sony has switched up races in a comic book adaptation. They also cast Susan Heyward as Deena Pilgrim in PlayStation's Powers. Hmm, maybe those rumors of a non-white Spidey aren't so far-fetched after all.
While Negga is the first actor to join, others shouldn't be too far behind. Shooting is expected to get underway this summer, suggesting the pilot will air in 2016 or so. Not long ago Dominic Cooper – another Marvel Cinematic Universe vet – was rumored to be a top choice for Jesse, but nothing's come of those stories yet.
Besides Agents of S.H.I.E.L.D., Negga has also appeared in World War Z, Jimi: All Is By My Side, Breakfast on Pluto, and the U.K. sci-fi series Misfits. She'll next be seen in Warcraft, Duncan Jones's adaptation of the popular video game.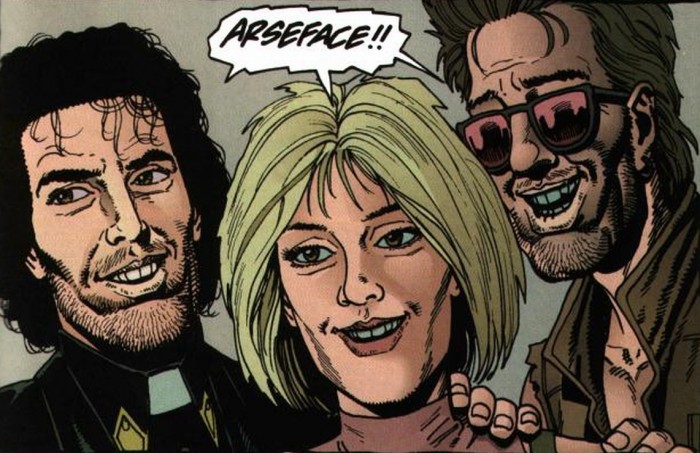 Update: Deadline reports that Ian Colletti of Rake has been cast as Arseface, an abused young man who (swipe over to read what may be a pilot spoiler for those unfamiliar with the comics) is so enamored with Kurt Cobain that he seeks to emulate his suicide. But this kid doesn't succeed in his own suicide attempt; instead, he survives with a severely disfigured face and a newly sunny outlook on life. (End possible spoiler.)
The character has a pretty important role early in the long Preacher story cycle, and ends up being a consistent player in the long term, too.
Deadline has this description of the character, which reads like it came straight from the casting office. It suggests that we'll see Arseface show up already disfigured, and that the reason for his disfigurement will be concealed for a while.
Even with his horribly disfigured face and severe speech impediment, Eugene's still the nicest kid you'll ever meet and really looks up to Jesse. Stomach-churningly difficult to look at, Eugene's the town's reviled Frankenstein's monster, but that won't change his earnest, sweet and pure outlook on life. However, he is troubled by something terrible he's done in the past — something he fears might have turned God himself against him.
..