This Week In Trailers: The Face Of An Angel, Altman, SCORE: A Film Music Documentary, Tangerines, Sunshine Superman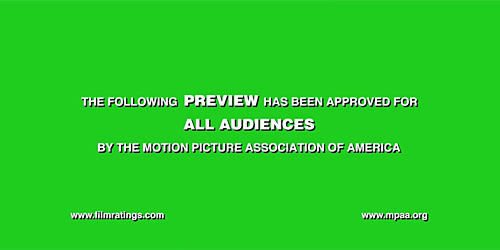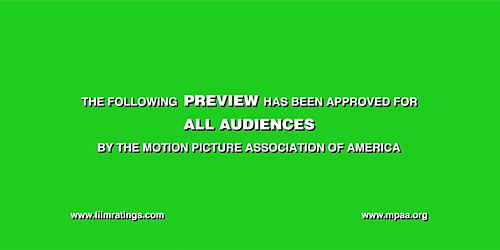 Trailers are an under-appreciated art form insofar that many times they're seen as vehicles for showing footage, explaining films away, or showing their hand about what moviegoers can expect. Foreign, domestic, independent, big budget: What better way to hone your skills as a thoughtful moviegoer than by deconstructing these little pieces of advertising? This week we pay homage to Robert Altman, spend some time looking at how movie music is made, see what Michael Winterbottom is up to next, fall off some stationary objects for funsies, and read one of the best foreign language films from last year.The Face of an Angel Trailer
Looking back on the accomplishment that was Everyday, a five year exercise in Linklater-ian patience, paid off better for me than the critically lauded film that was Boyhood.
Michael Winterbottom as a director has simply been exciting to watch if for no other reason than to try and figure out what he's going to do next. His latest, which on the surface looks like a torn-from-the-headlines procedural that would be better left to showrunners who know how to compress this sort of thing into an hour, is deceptive in that regard as I think there's something more here. Something worthy of attention if for no other reason than to see Daniel Bruhl flexing more of his on-screen capabilities as an actor which this trailer makes great use of here. We barely even register the presence of Kate Beckinsale in this but, for what we're given, there's enough intrigue and mystery that I'm sold.Altman Trailer
Fact: My entry point into the world of Robert Altman was Short Cuts.
That movie still holds up, to me, as a marvelous carousel of moments that simply work on the strength of not only the story but of the storyteller. Director Ron Mann, who many may remember did the wildly interesting documentary, 1988's Comic Book Confidential, is on the beat for something that looks close enough like required viewing for anyone who even has a passing interest in Altman's work. The trailer doesn't gussy anything up or make extravagant claims about Altman's impact (although the use of the word "maverick" is enough of an eye-roller to make you wonder if anyone had a thesaurus nearby) but it does speak to us in a straightforward manner which is delightful, enjoyable and entirely disarming. For a man who made such an impact with his prowess behind the camera, his efforts come across as a graceful ballet that seem, conversely, effortless.
SCORE: A Film Music Documentary Trailer
One of the best soundtracks I had to own last year was Interstellar.
There are some people who simply know how to use music as a second language within the context of a film and not as a perfunctory second thought to be filled in with what feels like tonal appropriate bits and pieces. Director Matt Schrader's Kickstarter funded effort, in which he was looking for $40,000 and ended up with over $120,000, feels like part primer, part delectation into the fantastic and wildly interesting process of what separates iconic scores from the ones that end up in the cut-out bin at the local Best Buy. That's why the first part of this trailer feels more Romper Room until it hits the forty second mark. At that point, when Danny Elfman comes on the screen, it gets interesting and gets under the subcutaneous layers of what goes into a film's score and the ecosystem surrounding its creation. There's simply no way I will miss out on watching this.
Tangerines Trailer
I celebrate director Zaza Urushadze's entire catalog.
I actually have never seen a Urushadze production but this seems like a fantastic entry point. What's interesting about this Academy Award nominee is how spartan it is. Yes, we get a little flash and sizzle here of a conflict between two enemies at the beginning but it does feel like all of this could be performed on a stage. It's play-like and that kind of sensibility bleeds into the trailer. Issues far greater than just nationalism between Georgians and Chechens are the sole thrust of this piece but it's interesting in how it's presented and couched for our consumption. There's some kind of use of citrus as a way to contextualize what's happening between these two men but it's far more interesting to focus on the narrative between these two mortal enemies. Thankfully, the tension remains high throughout and doesn't give us an inch when it comes to revealing what happens when the Christmas truce comes to an end.
Sunshine Superman TrailerI love watching this thing. It's exhilarating, thrilling and, if you're a normal person, your pulse gets a little kick.
One of the things that made the documentary of athlete McConkey so rapturously good was how well it couched the extreme sport element with something very grounded. At the heart of every great sports documentary, and ESPN's 30 for 30 is a great example, is not the very thing that brought us here but it is the very thing we don't necessarily expect. Director Marah Strauch certainly hints that between the fantastic old timey footage of people with entire Al Franken-inspired Mobile Uplink Units strapped to their melons you're going to get some real world context about how one person changed extreme sporting for decades to follow. The trailer doesn't do too much, it presents us with pretty much everything that someone interested in the subject wants while also giving us more egg-headed types the slower interpretation of what all of this means. Hopefully this is a marriage between what we want and what we didn't even know to expect.
Nota bene: If you have any suggestions of trailers to possibly be included in this column, even have a trailer of your own to pitch, please let me know by sending me a note at Christopher_Stipp@yahoo.com or look me up via Twitter at @Stipp
In case you missed them, here are the other trailers we covered at /Film this week:
Iris Trailer - Just can't muster any excitement whatsoever about the subject matter.
Hotel Transylvania 2 Trailer – I'm sure I'll be forced to see this one too.
Infinitely Polar Bear Trailer - A comfy little yarn.
Thunderbirds Are Go! Trailer - Not sure I'm feeling its style.
Pixels Trailer – Looks like quality family entertainment that no one will remember a 1/2 hour after having seen it.
Insidious Chapter 3 Trailer - Too much flash, not enough of that slow burn that made its first entry so engaging.
The Leviathan Concept Trailer – Unbelievably exciting and inventive.
Ex Machina Trailer – Including this one, I'm not watching any more. I need to see the whole thing.
The Hunger Games: Mockingjay – Part 2 Teaser Trailer – Nothing to see here. Literally.
Paper Towns Trailer – The Thomas Kinkade of literature is getting an adaptation that looks better placed on the Hallmark Channel than the big screen. Teens, rejoice!