'Max' Trailer: A Dog With The Heart Of A Marine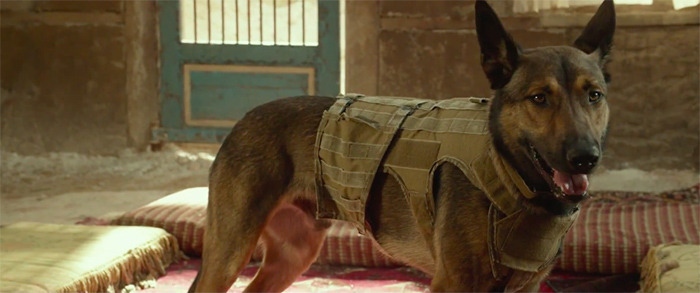 Call it War Dog — Max is the story of a dog trained to work with military units in Afghanistan, who finds a new life with family in the States after his handler is killed in action. If you're a dog person, this first Max trailer is probably going to be enough to have you shedding tears on your laptop keyboard, and I can just imagine the tear-jerking power of the film, even when it throws out pretty goofy lines like "we've got the Air Jordan of dogs." Check out the trailer below.
How Warner Bros. managed to get its hands on this story rather than Disney is probably an interesting tale, but the end product looks like it will still be a big-time family movie experience.
Trailer via Yahoo. Max opens on June 26. Boaz Yakin (Remember the Titans) directed, and Max stars Josh Wiggins, Lauren Graham, Thomas Haden Church, Robbie Amell, Luke Kleintank and Jay Hernandez.
Inspired by true events, Max tells of a military dog that is traumatized after his handler's death in Afghanistan and is sent home where it is adopted by the bereaved family. He bonds with the soldier's troubled 14-year-old brother, and together, they begin to heal one another and discover a secret about the soldier's death.