Cool Stuff: Pop Culture Postcards At Gallery 1988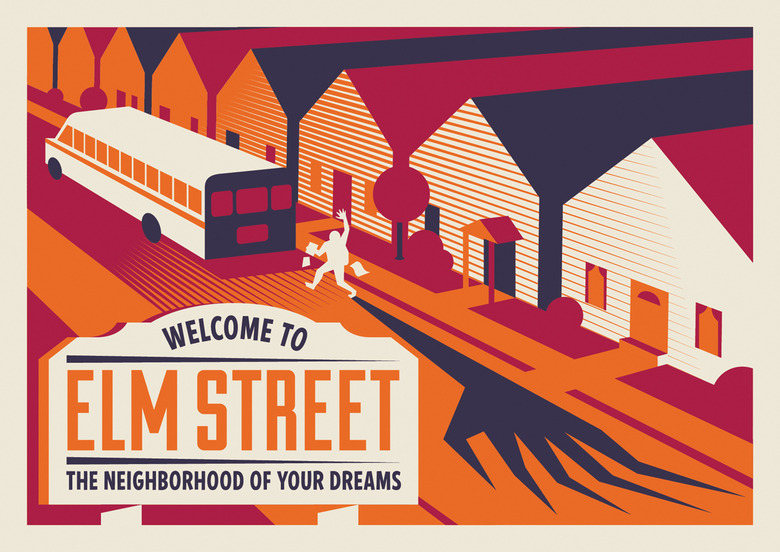 Movies transport us into another world. Sometimes that world is familiar, other times it's not but in both cases, they're often places you'd like to go to. And while we might not ever really be able to visit Hill Valley from Back to the Future, Cybertron from Transformers, or Walley World from National Lampoon's Vacation, the new show at Gallery 1988 in Los Angeles lets you take home a souvenir.
The show is called Postcard Correspondence and features over 100 artists creating actual pop culture postcards from their favorite locations in movies, TV, music and more. Some of the locations are real, some are fake, some are specific, some are general, but all are awesome, super affordable and actual postcards. You can send them, frame them, whatever you want.
Postcard Correspondence opens March 20 at Gallery 1988 West in Los Angeles, CA and you can see more of the work – including 10 exclusive reveals – below.
Postcard Correspondence opens from 7-10 p.m. March 20 through April 4 at Gallery 1988 West, 7308 Melrose Avenue, Los Angeles, CA. Visit www.gallery1988.com for more.
Mouse over each postcard for the artist and subject. The second 10 are exclusive reveals here on /Film.
Postcard Correspondence: Pop Culture Postcards
With so many pieces in the show – this is only a small percentage – there's a lot of variety in terms of numbers. Editions on the pieces range, there are some open editions, and some prices are as low at $5. There are series', individuals and more. Plus, a few of the pieces will be turned into larger prints over the course of the show.
Here's some thought on the exhibit from the Gallery 1988 Tumblr. What do you think of the show?
Every once in awhile we have an idea for an art show, and we imagine what it will look like and we get excited. Then other times, group shows sound good in our head – but we just don't know what to expect. It's kind of a mystery. We're constantly asking ourselves, "Will this work?" for the show – and mostly it does – but we still can't fathom what's going to actually happen when it comes to what will be on our walls.
Postcard Correspondence, which opens THIS FRIDAY, from 7-10 PM at G1988 (West) was the latter. We thought it sounded good to ask artists to create limited edition postcards from pop culture destinations and businesses that people can buy, and possibly use them for keeping in touch if needed. They'd be insanely affordable, but still buyers would get as many as they want and frame them even.
And now that we've seen the work – we could not be happier with the results. No matter what we imagined, the artists totally blew past our expectations. We're even going to making some prints of the best ones unexpectedly.
WAIT TILL YOU SEE THIS. The postcards are all limited (sometimes very) and in some cases – only $5. This exhibit is truly the first of it's kind in our scene.