A&E Developing 'Let The Right One In' TV Series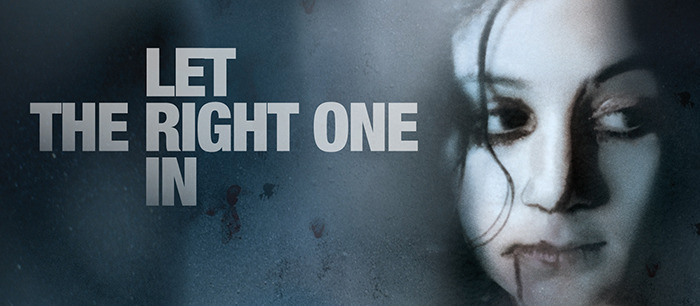 Let the Right One In is the latest story to move from film to television. After a bidding war that involved Showtime and A&E, the latter network has won the rights to develop a Let the Right One In TV series. The A&E series will join the network's stable of other shows that also jump off from films: Bates Motel, based on Psycho, and The Returned, which is a remake of a French series that was, in turn, a remake of a French film. There aren't many details on the Let the Right One In series, but we've got them below.THR reveals that Teen Wolf showrunner Jeff Davis and actor-writer Brandon Boyce (Teen Wolf actor; Apt Pupil and Wicker Park screenwriter) are adapting the pilot and series from the Swedish novel by John Ajvide Lindqvist that Lindqvist adapted for the 2008 film by director Tomas Alfredson.
Note: Spoilers for Let the Right One In follow.
The 2008 film left out some characters, plot points and character history, only alluding to some of the history of the seemingly young vampire Eli as she befriends an isolated boy named Oskar. In fact, one point the original film only engages in ambiguous fashion is that Eli wasn't born female, but rather is a boy who was castrated by the nobleman who also turned the child into a vampire. With more room to go into character backstories, the TV series may well retain the novel's original approach.
The US remake of the film, Let Me In, further changed some things in the story as it moved the setting to New Mexico. We don't know how this TV version might go — the THR piece references Vermont, which suggests that the show will go with the snowy setting of the original novel and film, while keeping it in the US.
There's no casting info or potential air date for the Let the Right One In TV series at this point.