'Serial' TV Series Coming From Phil Lord And Chris Miller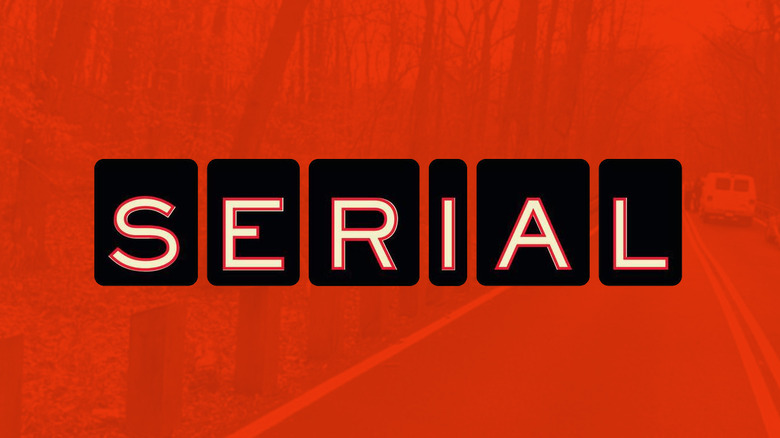 The popular podcast Serial, which was spun off from the podcast series This American Life, is going to return as an audio series sometime in the next few months. But there's also a Serial TV series on the way, and now we know some details. Phil Lord and Chris Miller, the duo behind The Lego Movie and the 21 Jump Street films as well as Fox's series The Last Man on Earth, will produce the Serial TV series.
Even as the wildly popular first season of Serial aired, we knew there was interest in creating a TV series based on the podcast. Deadline announces that Lord and Miller have optioned the series, and brought it to Fox 21 Television Studios. Their television series will follow Serial producers Sarah Koenig and Julie Snyder as they chase and report a story.
So it's kind of like doing Serial about Serial. That snake-eating-its-tail approach might be a recipe for a dull series for many producers, but Lord and Miller have famously done great things with other seemingly questionable ideas.
(The focus of the TV series will not be the story heard in Serial's first season.)
Julie Snyder said,
Chris and Phil take an unexpected approach to telling stories and that is so appealing to us at Serial. Developing a show with them is exciting because we feel like we speak the same language, only they're smarter than us.
Recently there was a report that the second season of the podcast would focus on the Bowe Bergdahl story, with the podcast created in parallel with the film Mark Boal and Kathryn Bigelow are making about Bergdahl. According to the report, Boal shared research material with the podcast team.
Serial's producers refused to confirm those details. Serial production manager Emily Condon said:
We'd very much appreciate if fellow journalists would give us some room and not feel the need to attempt to dig into and try to figure out what you think we might be doing, especially since we're actively reporting stories, and having a bunch of wild speculation out there makes our job reporting harder. Doesn't feel very menschy. In any case, here's what I can tell you: The Serialstaff is currently working on several things simultaneously: Season 2, Season 3, and some other podcast projects. For now we're not talking publicly about anything that we're working on.
The second season of Serial is expected to premiere this fall, with the third season arriving in spring 2016. We don't know which season will be the focus of the TV show, but if this is just getting moving it seems more likely that Lord and Miller would have to follow the production of the third season.