'Insidious Chapter 3' Trailer: Creepy Creatures, Jump Scares And Franchise Origins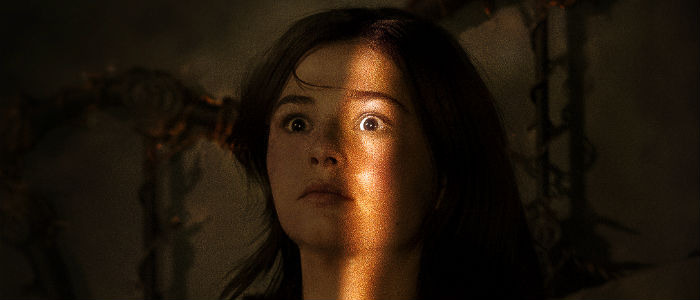 UPDATE: We first posted an Insidious 3 trailer Monday, but that was released prematurely by the studio. The official version has now been released.
The second Insidious film was a bit of a disappointment. After the stellar, terrifying first film, the follow-up seemed to prioritize story over character and scares. Well, a new trailer for the third film, Insidious Chapter 3, heavily suggests this latest installment will fix that mistake.
Chapter 3 takes place before the first two films and explain how ghost hunter Elise (Lin Shaye) learns about The Further, the parallel dimension where the dead live and thrive. She does that via the plight of a young father (Dermot Mulroney) and his daughter (Stefanie Scott).
The latest Insidious 3 trailer is super creepy while really keeping the story hidden behind a bevy of scares, creatures and mood. It's a great set up for what's to come. Check out the Insidious Chapter 3 trailer , and new poster, below.
Thanks to Focus for the trailer.
New Insidious 3 trailer
Here's the new poster as well.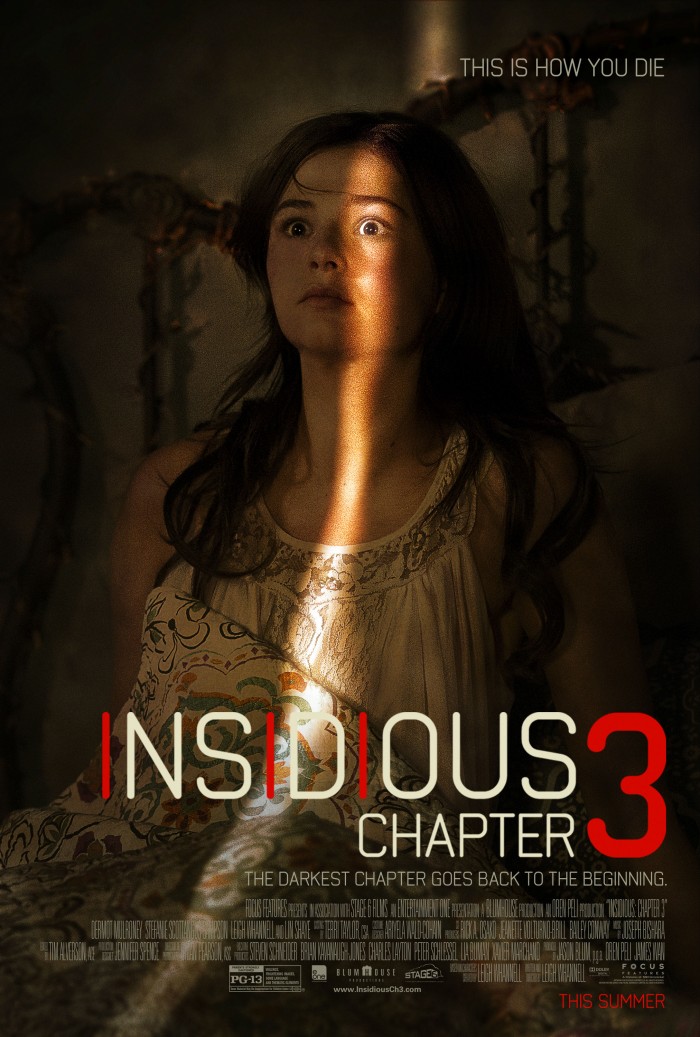 My main problem with this trailer is it seemingly gives away a lot of the film's jump scares. The scene at the window, the stuff in her bedroom, there are lots and lots of reveals here. Hopefully though, Focus knows what they're doing and there's lots more too. Plus, if there's a healthy amount of mystery buried under this story and scares, the film has a good chance of meeting the success of the first movie.
We'll have more on Insidious Chapter 3 next week when we finally publish our visit to the set, which in itself was a very dark and frightening experience.
Insidious Chapter 3 hits theaters June 5. It stars Dermot Mulroney, Stefanie Scott, Lin Shaye, Angus Sampson and Leigh Whannell.
The newest chapter in the terrifying horror series is written and directed by franchise co-creator Leigh Whannell. This chilling prequel, set before the haunting of the Lambert family, reveals how gifted psychic Elise Rainier (Lin Shaye) reluctantly agrees to use her ability to contact the dead in order to help a teenage girl (Stefanie Scott) who has been targeted by a dangerous supernatural entity.