Oscar-Nominated Short 'The Dam Keeper' To Get Feature Adaptation, Two Comic Book Sequels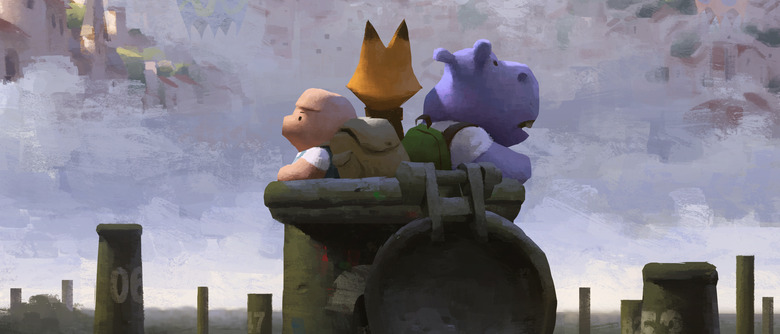 Disney's Feast took home the Best Animated Short trophy at the Oscars this year, but for my money the real gem of that category was The Dam Keeper. Directed by Pixar alums Robert Kondo and Daisuke "Dice" Tsutsumi, it told the poignant story of a bullied child. (Who happens to be a pig, because this is an animated movie.)
The filmmakers managed to cram quite a bit into 18 minutes, but now they'll have a chance to explore the world a little bit further. They've revealed plans to develop a feature animation of The Dam Keeper, as well as two graphic novels. More on the planned Dam Keeper feature after the jump.
For those who haven't seen it, The Dam Keeper centers on an orphaned pig whose job is to keep the local windmill running, lest a dark, sinister cloud overtake the city. His life seems to take a positive turn when a fox at school reaches out to him, but a misunderstanding sends him on a downward spiral that threatens the entire town.
EW reports Tonko House (the studio behind the short) has struck a deal for two graphic novels based on The Dam Keeper, plus an additional unrelated book. Here's how the site describes the new story:
The story will begin five years after the events of the short, with friends Pig and Fox on the cusp of adulthood as the dark cloud that the dam holds back recedes for the first time. They go out into the world in search of answers about the fog, and the fate of Pig's parents—with the unlikely help of Pig's enemy, Hippo.
The first of the two book sequels will be published in 2016. Fewer details have been revealed about the planned feature, but it sounds like it'll simply be a feature-length adaptation of the original story. There's no release date as of yet.
Besides the surprisingly mature, bittersweet tone, the short film was notable for its unique animation style — it looked basically like a moving oil painting, a striking contrast to the slick CG-animated surfaces of most mainstream features. Based on the first look at The Dam Keeper book, it looks like they've kept that same dreamy look.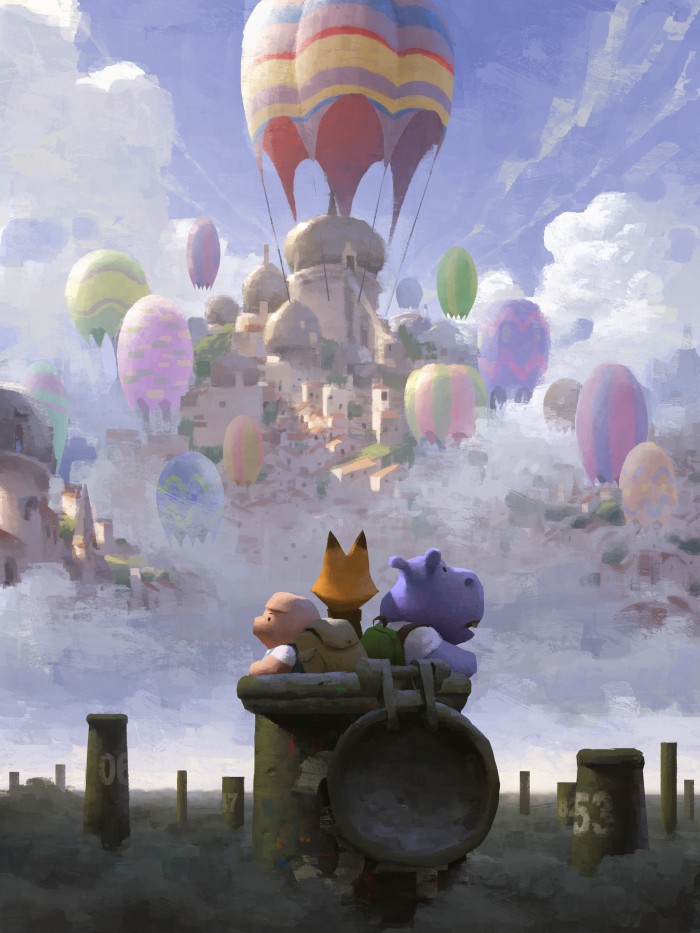 Here's the trailer for the original short. If you want to check out the full film (and you really should, it's good!) it's available on iTunes and Amazon.