'Fargo' Casts 'HIMYM' Mother As Molly's Mother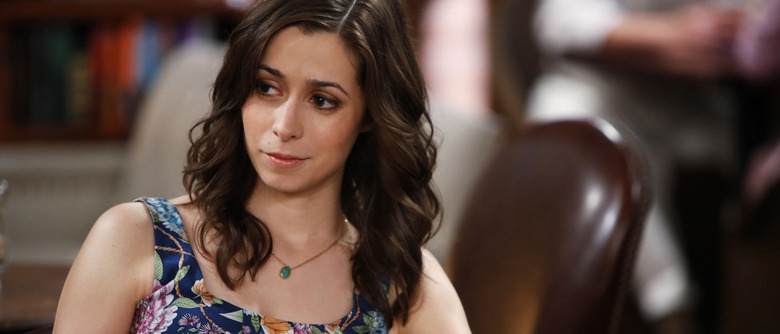 The mother from How I Met Your Mother will also be the mother on Fargo. Cristin Milioti has joined Fargo Season 2 as Betsy Solverson, mom to Season 1's Molly Solverson (played last season by Allison Tolman). She joins Patrick Wilson and Ted Danson. Learn more about the Fargo Cristin Milioti casting after the jump. 
Deadline reports Milioti is set for a recurring role on the upcoming season of the FX series. Her character Betsy is described as "a woman of the plains — pretty but firm — she can both jump start a car and make a casserole, clean a gun as well as the gutters."
Fargo Season 2 picks up in 1979 in Sioux Falls, South Dakota and Luverne, Minnesota. Lou (played by Wilson this season and Keith Carradine last season) is a young Minnesota state police officer freshly returned from Vietnam. He and his father-in-law, Sheriff Hank Larsson (Danson) get caught up in a case involving a local crime gang and a major mob from out of town.
The colorful cast of characters also includes:
Nick Offerman as Karl Weathers, a local lawyer and Korean war vet
Brad Garrett as Joe Bulo, frontman for a Kansas City crime syndicate
Bokeem Woodbine as Mike Milligan, Joe's enforcer
Michael Hogan as Otto Gerhardt, founder of the Gerhardt crime family
Jean Smart as Floyd Gerhardt, matriarch of the Gerhardt crime family
Jeffrey Donovan as Dodd Gerhardt, Floyd's hotheaded eldest son
Angus Sampson as Bear Gerhardt, the middle Gerhardt son
Kieran Culkin as Rye Gerhardt, the youngest Gerhardt son
Kirsten Dunst as Peggy Blomquist, a small-town beautician with big-city dreams
Jesse Plemons as Ed Blomquist, Peggy's supportive husband and a butcher's assistant
Roles still remaining to be cast are young Molly, Lou's colleague Ben Schmidt, and, apparently, a pre-White House Ronald Reagan.
Milioti is best known for appearing as Tracy McConnell, the titular mother, in the final season of How I Met Your Mother. She somehow, shockingly, managed to live up to eight seasons of hype — only to be (spoiler alert) killed off in the last five minutes because the show couldn't bear to part with the stupid Ted / Robin pairing it decided on back in Season 2. On the bright side, whatever Fargo does with her is bound to be better than what HIMYM did to her.
Her other credits include the short-lived romcom A to Z, guest spots on 30 Rock and The Sopranos, a supporting role in The Wolf of Wall Street. Fargo Season 2 will air on FX this fall.