Rumor: Dominic Cooper Wanted For AMC's 'Preacher'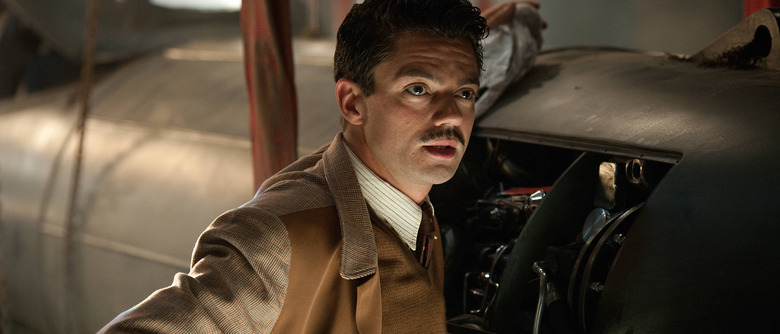 Fresh off of his turn as Howard Stark on ABC's Agent Carter, Dominic Cooper could be nearing another comic book role. A new rumor claims Cooper is the frontrunner for the lead in Preacher, AMC's upcoming adaptation of Garth Ennis and Steve Dillon's 1990s comic book series. Seth Rogen and Evan Goldberg are executive producing.
More on the possible Preacher Dominic Cooper casting after the jump. 
Before we proceed, the usual disclaimer: this is strictly a rumor and we caution you to take it with a grain of salt. But according to Tracking Board, Cooper is the favorite to play Jesse Custer but hasn't yet received an offer.
If you're not familiar with the source material, this official synopsis from AMC should tell you what you need to know about the character:
Preacher follows Reverend Jesse Custer, a tough Texas preacher who has lost his faith, has learned that God has left Heaven and abandoned His responsibilities. He finds himself the only person capable of tracking God down, demanding answers, and making Him answer for His dereliction of duty. Accompanying Jesse on his journey is his former girlfriend and a friendly vampire who seems to prefer a pint in the pub to the blood of the innocent. On his tail is one of the most iconic bad guys in print – an immortal, unstoppable killing machine named the Saint of Killers – a western lone gunman archetype whose sole purpose is to hunt and kill Jesse.
Gritty Jesse sounds something of a departure for Cooper. In addition to Agent Carter, Cooper's recent gigs include BBC America's Fleming, Dracula Untold, Need for Speed, and Abraham Lincoln: Vampire Hunter. Next up for him are the dramedy Miss You Already and the video game adaptation Warcraft.
However, he certainly is a dead ringer for his comic book counterpart.
AMC gave Preacher a pilot order late last year. Rogen, Goldberg, and Neal Moritz will executive produce with Sam Catlin (Breaking Bad), who'll serve as showrunner. Rogen and Goldberg are additionally likely to direct. Shooting is expected to get underway this summer, so the earliest we'll see the pilot is around 2016.
Do you like Cooper as Jesse Custer, or do you hope they'll hold out for someone grittier?