F. Javier Gutiérrez's 'Rings' Will Be A 'The Ring' Prequel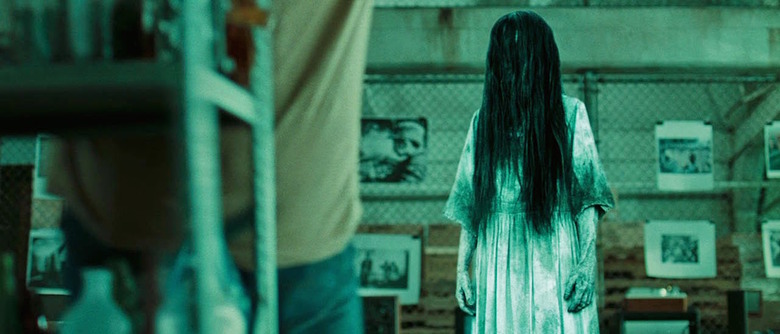 In a way, The Ring was its own prequel — much of the plot was devoted to figuring out the origins of the killer tape, and uncovering Samara's tragic childhood in the process. Then the 2005 sequel revealed still more of Samara's backstory. But apparently there's still more to her tale that needs to be told.
A new report indicates the upcoming Rings will be a prequel. F. Javier Gutiérrez is directing the new film with Matilda Lutz starring. Learn more about The Ring prequel after the jump. 
Paramount Pictures has Rings set to open in 3D on November 13, 2015, making it the third release in the American horror franchise. However, it'll be the first film chronologically. It takes place before the 2002 film starring Naomi Watts as a journalist investing a haunted VHS tape, going back years before the tape's creation to "tell the origin of Samara's reign of terror."
Much of Samara's twisted backstory was covered in earlier films, but there's never been a detailed explanation as to why Samara is evil to begin with. Maybe the new film will get into that.
Akiva Goldsman is rewriting the script while David Loucka and Jacob Aaron Estes contributed previous drafts. Lutz has been attached to star in The Ring since January. Her role hasn't been revealed. Casting for other roles is underway.
Directed by Gore Verbinski, the 2002 The Ring is a remake of Ringu, a 1998 Japanese horror film directed by Hideo Nakata. Ringu spawned several sequels and prequels. Meanwhile, the American The Ring went in its own direction with The Ring Two, which was directed by Nakata.
Rings was previously used as the title of a short film released as an extra on The Ring DVD. That one was directed by Jonathan Liebesman and bridged the gap between The Ring and The Ring Two. However, the new details suggest the feature won't expand on that part of Samara's saga.