Joe Carnahan Joins DreamWorks' 'Motorcade'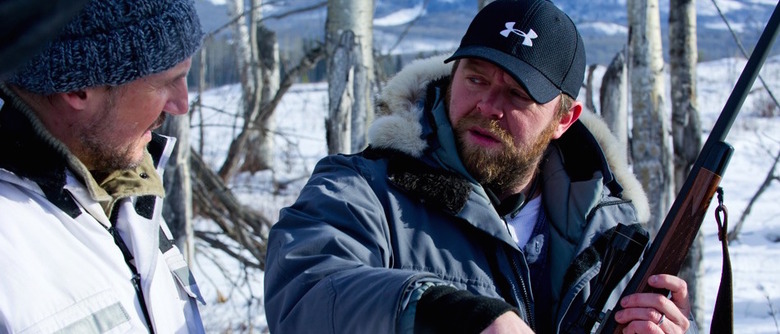 Following the straight-to-video Stretch and a string of TV episodes, Joe Carnahan is returning to studio features with DreamWorks' Motorcade. While the project is new to Carnahan, it's not new to the studio — it's been brewing for over a decade there. Get all the details on the Joe Carnahan Motorcade movie after the jump. 
THR reported the news. In addition to directing, Carnahan will also do his own rewrite of the script. Walter Parkes and Laurie MacDonald will executive produce. No stars are attached at this time, and there's no word on when production will get going.
The story follows a Secret Service agent who tries to come to the rescue when the president of the United States' motorcade is attacked by terrorists. Earlier reports described said agent as "disgraced" but it's unclear if that detail has changed. If White House Down and Olympus Has Fallen were "Die Hard in the White House," this sounds kind of like "White House Down / Olympus Has Fallen on the road."
DreamWorks first picked up Motorcade way back in 2004 as a pitch from Hans Bauer and Craig Mitchell. Development has been on and off ever since. Writers Ehren Kruger, Billy Ray, and Robert Rodat have each taken a crack at it, with Ray's making the 2008 Black List. Len Wiseman was attached to direct Tom Cruise in it at one point, and then Jon Cassar was going to helm with Ryan Reynolds starring.
Carnahan is coming off of Stretch, a Blumhouse thriller that went straight to video. Coincidentally, that one also centered around shenanigans on and around the road. Since then, he's directed episodes of The Blacklist and State of Affairs. Which means the last Carnahan movie we saw in theaters was The Grey, all the way back in 2011. His other previous credits include The A-Team, Smokin' Aces, and Narc.