John Lasseter Gets A Co-Director For 'Toy Story 4'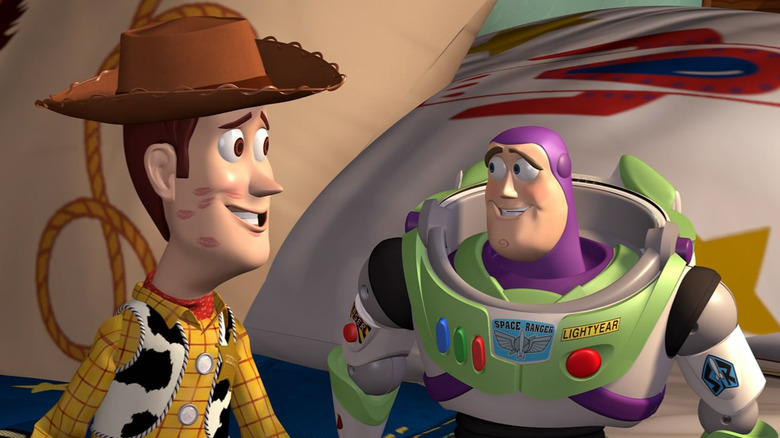 There's a little over two years until the story of Woody and Buzz continues in Toy Story 4 and the film just got a major addition. Josh Cooley, the head of story on Inside Out, has been hired as John Lasseter's co-director on the film. It's a move that makes sense considering Lasseter already wears about 50 hats at Disney. Read more about the Toy Story 4 co-director below.
The Toy Story 4 co-director news broke on the DisneyPixar Twitter:
Rootin', tootin' news from the playset: Josh Cooley (@CooleyUrFaceOff) will co-direct #ToyStory4, debuting in 2017. pic.twitter.com/tkcggO0zVT

— Pixar (@Pixar) March 11, 2015
Cooley also spoke to Variety about the gig:
To be co-director on 'Toy Story 4' with John, who brought the 'Toy Story' characters to the screen 20 years ago, is a dream come true. When I first saw 'Toy Story' I was amazed by the groundbreaking computer-generated animation. But it was the strong storytelling that kept me coming back. 'Toy Story 4' will continue that tradition and I couldn't be more excited to be a part of it!
Cooley started Pixar as an intern working on Cars. He's continued to move up the ranks, recently directing a short film that'll be on the Inside Out Blu-ray and acting as head of story on that movie. He's also done a super cool children's book.
The last we heard about Toy Story 4, which will be co-written by Rashida Jones and Will McCormack, is that it's a sequel in name only. Studio head Jim Morris recently said the following:
The third movie ended in a beautiful way and completed a trilogy. I think this movie is not part of this trilogy. It is a separate story, which in turn I do not know if will be continued. Never begin a project with that in mind.
It is not a continuation of the end of the story of Toy Story 3.Temporarily it is, but it will be a love story. It will be a romantic comedy. It will not put much focus on the interaction between the characters and children. I think it will be a very good movie.
We think so too. What do you think of the new Toy Story 4 co-director?