Tara Buck Joins 'Pee-Wee's Big Holiday'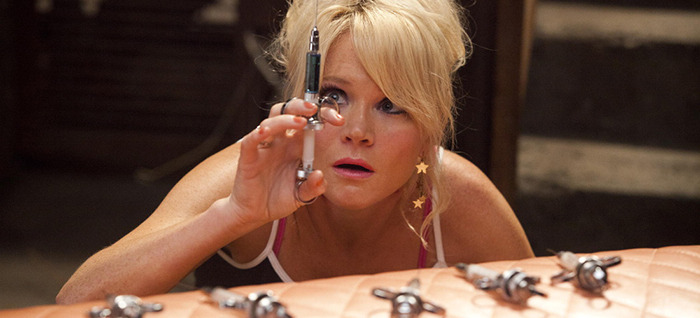 Netflix is distributing the new Pee-Wee Herman movie, Pee-Wee's Big Holiday, with Paul Reubens starring (of course) and producing with Judd Apatow, and John Lee (Inside Amy Schumer, Broad City) directing. Now the first additional cast has been revealed, and Reubens will be joined in the film by Tara Buck, of True Blood, Justified, and Nip/Tuck. 
Deadline has the news. We don't know who Buck will play in the film. Netflix describes the plot as follows:
In "Pee-wee's Big Holiday," a fateful meeting with a mysterious stranger inspires Pee-wee to take his first-ever holiday in an epic story of friendship and destiny.
Reubens wrote the script with Paul Rust (Arrested Development, Comedy Bang! Bang!) and the film has been developing for quite a few years, with the first real news coming in 2011. Netflix picked it up in late 2014. We'll hopefully learn more about the film as casting continues. Reubens simply said,
Judd and I dreamt up this movie four years ago. The world was much different back then — Netflix was waiting by the mailbox for red envelopes to arrive. I've changed all that. The future is here. Get used to it. Bow tie is the new black.
There's no premiere date for Pee-Wee's Big Holiday, but we wouldn't be surprised to see it hitting the streaming service later in 2015.