Star Wars Bits: George Lucas Reading Marvel Comics, John Williams, Star Wars: Aftermath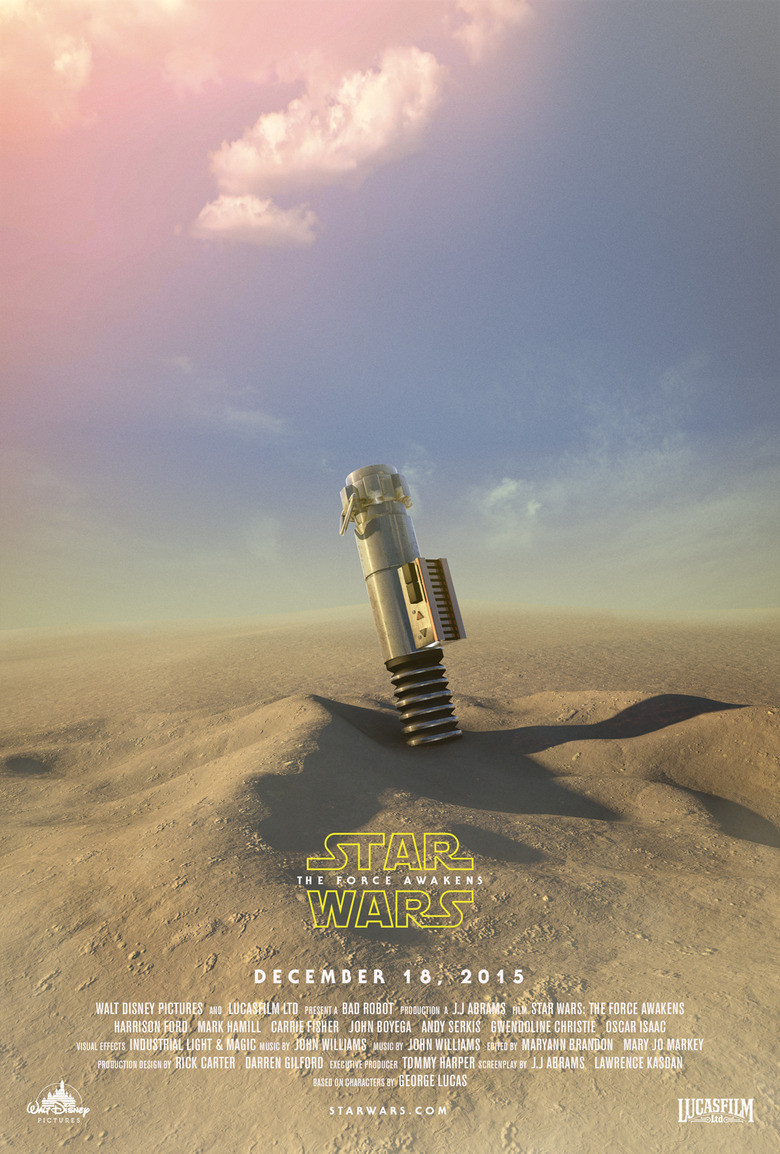 Lots of good stuff spanning the galaxy in this edition of Star Wars Bits. Below, read about:
George Lucas was spotted in a NYC comic book shop buying Marvel's new Star Wars comics.
A synopsis for the Journey to Star Wars: The Force Awakens novel Star Wars: Aftermath is now online.
John Williams will reportedly record The Force Awakens score this summer.
One Force Awakens crew member is auctioning off authentic merchandise for a great cause.
The identity of Sarah Michelle Gellar's Star Wars Rebels character may have been revealed if rumors are true.
See a preview of Kanan: The Last Padawan #1 by Marvel.
Cost and details on Star Wars Celebration autographs are now available.
What exactly happens in the big Star Wars: The Force Awakens IMAX sequence?
Earlier this week, Star Wars creator George Lucas stopped at Midtown Comics in New York City to check out their Star Wars selection. He bought several of the new Marvel Comics, which he hadn't read yet. Page Six had the story and here's a photo.
George Lucas stopped by Midtown Comics today! #StarWars pic.twitter.com/zSBVD1Mf7Z

— Midtown Comics (@MidtownComics) March 9, 2015
Tuesday, the significant news of a 20 books series called Journey to Star Wars: The Force Awakens was announced, which will tell the collected story of what happened between Return of the Jedi and The Force Awakens. One of the titles revealed is a book called Star Wars: Aftermath and Barnes and Noble (via Making Star Wars) posted a synopsis as well as a release date of September 4. Here it is:
The second Death Star is destroyed. The Emperor and his powerful enforcer, Darth Vader, are rumored to be dead. The Galactic Empire is in chaos. Across the galaxy, some systems celebrate, while in others Imperial factions tighten their grip. Optimism and fear reign side by side. And while the Rebel Alliance engages the fractured forces of the Empire, a lone Rebel scout uncovers a secret Imperial meeting...
Plus, the official website wrote up their own info on the book series, including this logo: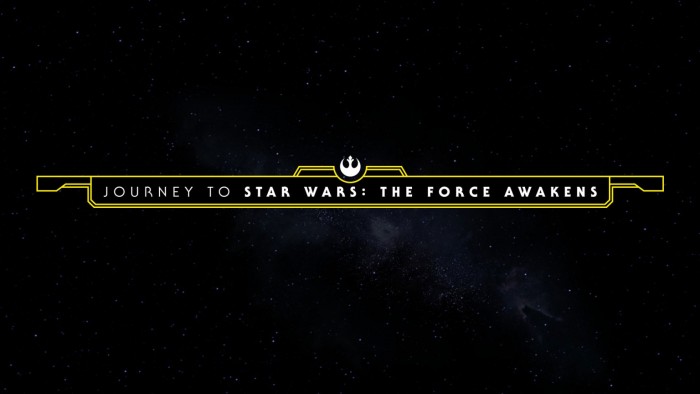 According to a John Williams fan site, the legendary composer will record the music for Star Wars: The Force Awakens with the London Symphony Orchestra later this summer.
One crew member from Star Wars: The Force Awakens is offering up a plethora of beautiful official crew merchandise as part of a charity auction for a sick child named Elise. Read more about the auction here, but this is a photo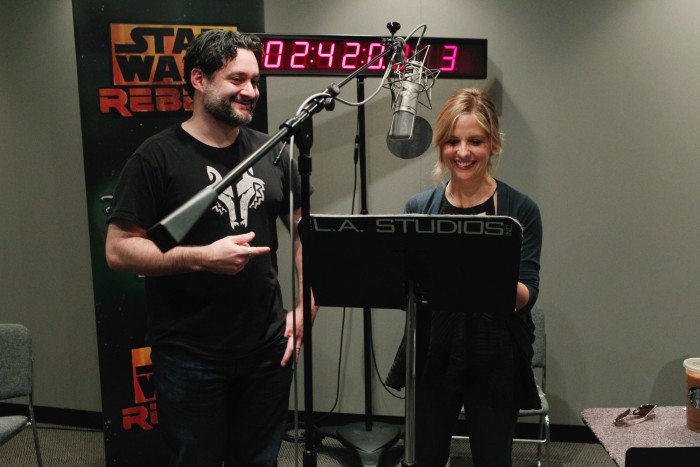 A very interesting rumor has been making the rounds about the identity of Sarah Michelle Gellar's character on Star Wars Rebels season 2. What's interesting about it is either the person who created it is very imagniative, or it's true. It's not a run of the mill "She's Princess Leia" or "She's Mara Jade" rumor. In case it is true, it's a spoiler, so I'll make you have to highlight it to read. Here goes: POTENTIAL SPOILER BEGIN: "Sarah Michelle Gellar will be voicing a new character based on Mara Jade named Aileen Zahn in honor of Timothy Zahn, Mara's creator. She will be an Inquisitor but pretending to be a Rebel." END. Thanks to Star Wars Time via SW Underworld.
Star Wars.Com has a preview of Kanan: The Last Padawan #1, another official comic by Marvel. Here are a few images but head there for more info. You can also see some of the variant covers at this link.
Official Pix, the company who handles all the autographs at Star Wars Celebration, have begun releasing some information on how that's going to work. Basically, coupons go on sale March 16. Some of the prices, for the big names, include: Mark Hamill ($125.00), Ian McDiarmid ($90.00), Carrie Fisher ($70.00), Anthony Daniels ($60.00) and Kenny Baker ($60.00). Thanks to Official Pix and JediNews.Making Star Wars has a rumored scene description from Star Wars: The Force Awakens. This one isn't as big a bombshell as some of the ones in the past because it's in the trailer. They've got info on what exactly is happening in the IMAX sequence of the movie, which is the Millennium Falcon flying over the desert. Plus, they've got info on how it gets started. If it's true, it's a minor spoiler, so beware.
Finally, we'll finish up this column with this super cool piece of fan art via Jedi News. It's by artist Joseph Nicklo.