Tim Burton Directing Live-Action 'Dumbo' Remake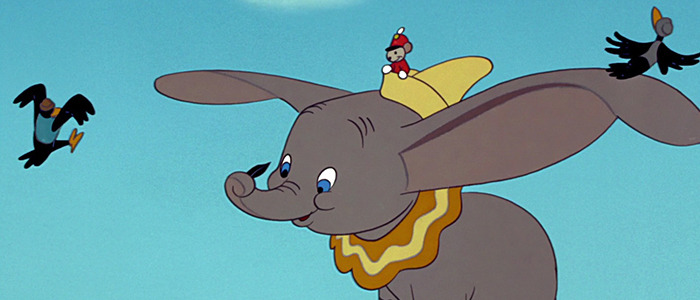 Dumbo is coming back to theaters in new form, and the film now has a director.
Tim Burton was part of the beginning of Disney's current foray into live-action reinventions of its classic animated catalog, as he directed Alice in Wonderland, released early in 2010. Disney has followed that with Maleficent and the new Cinderella, with live-action versions of Beauty and the Beast and The Jungle Book on the way along with an Alice sequel. We've known there was a plan for a live-action version of Dumbo, and now Burton will direct it.
The Wall St. Journal reports that the new Dumbo does not have a release date at this point, but with Burton on board we can probably expect that to be set quickly. Last year, we reported that Ehren Kruger was scripting and also producing the live-action remake with Justin Springer (Tron: Legacy, Oblivion).
Announcing the attachment, Walt Disney Pictures president of production Sean Bailey said "It's a big world," which is being taken as a suggestion that this version of the story will go well beyond the bounds of the original. THR adds that the new film "will add a unique family story that parallels Dumbo's journey."
Burton isn't the most obvious choice on the face of things, but then a live-action Dumbo also doesn't seem like the most obvious choice for a film development. Burton, however, certainly has the tendencies towards childlike characters, tone and designs that could be appropriate for the story of a circus elephant who is mocked for being different before coming into his own. On that front, at least, his approach might work well for the film.
Beyond that all we know is that the new Dumbo is expected to be a hybrid mixture of live-action actors and CG effects. Just how Dumbo himself will be realized on screen is unknown.