LOL: See The Real Michael Bolton In 'Office Space'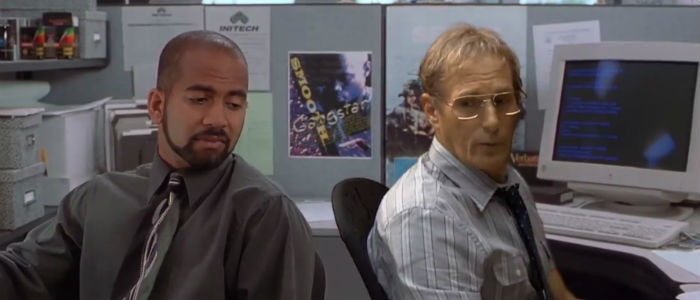 If you celebrate the entire Mike Judge catalog like we do, you're going to want to watch this latest video from the Funny or Die team. They got Michael Bolton – the real Michael Bolton – to reenact scenes from Judge's comedy Office Space. Of course, in that movie, actor David Herman played a character named "Michael Bolton," which set the stage for numerous jokes about his name. Many of those you can see here, with the real Bolton awkwardly digitally inserted into the film.
It's a short, super funny video, mostly because the Office Space scenes are still so great. Check out the Michael Bolton Office Space video below.
Thanks to Funny or Die for the video, and be sure to watch to the end for one bonus scene.
Michael Bolton Office Space
What's funnier in this video? Michael Bolton or Mike Judge's writing?