See A Great New 'Blade Runner: The Final Cut' Trailer For UK Re-Release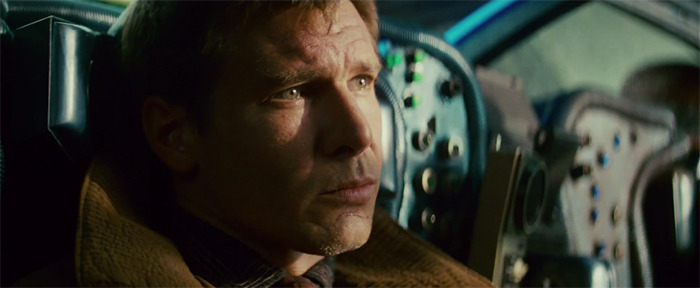 Blade Runner is not often screened in the US, but it is getting a re-release in the UK next month. More specifically, Blade Runner: The Final Cut will be back in UK theaters. That's the version of the film overseen by Ridley Scott for the 2007 blu-ray release of the movie. This cut features a handful of small changes from the previous Director's Cut and, most significantly, has the full "unicorn dream sequence" that ties directly into the argument over whether or not Harrison Ford's character is a replicant.
You're probably familiar with various trailers for the film, but the BFI has cut a new one for this release, and it is quite good. Ridley Scott even says "This new trailer captures the essence of the film and I hope will inspire a new generation to see Blade Runner when it is re-released across the UK on 3 April."Check out the new Blade Runner trailer below.
Blade Runner: The Final Cut is back cinemas in the UK on April 3. Trailer via BFI.
Starring Harrison Ford, Rutger Hauer, Daryl Hannah and Sean Young and featuring an iconic Vangelis score, Ridley Scott's classic sci-fi opus is one of modern cinema's most influential films. A grand cinematic synthesis of sound, image and thought-provoking drama Blade Runner: The Final Cut is an unforgettable experience that demands to be seen on the big screen.