'Zoolander 2' Coming February 2016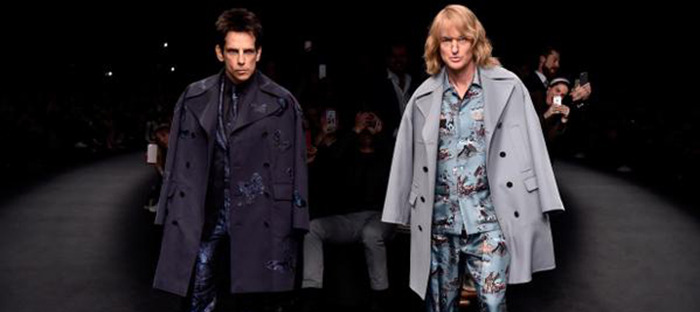 Today at Valentino's show in Paris for Paris Fashion Week, a Zoolander reunion took place when Ben Stiller and Owen Wilson walked the runway in character as their Zoolander alter-egos Derek Zoolander and Hansel. That instantly led to questions about whether or not this was the first part of an official Zoolander 2 announcement, and in fact it was. Paramount has announced the movie for a 2016 release; you can get that date and see some Instagram evidence of the runway presence below.
Update: Watch the full runway appearance below.
So hot right now: Derek & Hansel blaze down the @MaisonValentino runway, #Zoolander2 announced. Coming Feb. 12, 2016. pic.twitter.com/yZoHdcsvzH

— Paramount Pictures (@ParamountPics) March 10, 2015
For years, Ben Stiller has been talking about Zoolander 2, and of late we've known that Justin Theroux is directing the film, with a report saying the movie will shoot in Rome this spring. But this is the first time the studio has stood up to offer any details. That February 12, 2016 date is new, and given that the film is less than a year away, we expect we'll hear a lot more cast info soon.
As far as we know, Christine Taylor will return to play journalist Matilda Jeffries, and Will Ferrell will reprise his role. Penelope Cruz is said to be set to join as a new character.
Here's video of the full part of the Valentino show featuring the Zoolander guys (which only takes up the first minute or so of the video) followed by a set of posts from Instagram and other networks that originally tipped us to the event. I like Owen Wilson's little count-off when they hit the midpoint.
Apparently Derek and Hansel have come to terms on #Zoolander2 ????
A photo posted by Ben Stiller (@benstiller) on
  DOES THIS VALENTINO FINALE MEAN ZOOLANDER 2 IS COMING!?!?!?!?!?!?   A video posted by Man Repeller (@manrepeller) on
Speak no evil. See no evil. Hear no evil. Derek #Zoolander and #Hansel are back! Photo by @kevintachman backstage at @maisonvalentino. #Zoolander2
A photo posted by Vogue (@voguemagazine) on