New 'Game Of Thrones' Trailer: The World Is Divided Into Butchers, And Meat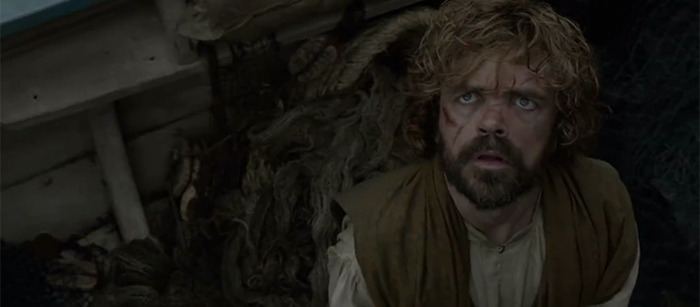 We knew that great Game of Thrones poster featuring Tyrion (Peter Dinklage) staring up at one of Daenerys' dragons was just a preface to seeing the real scene in action, and the incredible new Game of Thrones season 5 trailer does not disappoint.
In addition to giving us the moving version of that poster, there's all sorts of great new footage here, including (but hardly limited to) the "breaking the wheel" monologue from Daenerys, in which she promises doom for the cycle of family violence that has defined politics in Westeros, and more footage of Jonathan Pryce's character the High Sparrow. I was already excited for this new season of the show, but this footage is kicking that interest into overdrive.
This all comes as Apple and HBO formally announce HBO Now, the $14.95/month standalone streaming plan, which will be available in April.
According to The Verge, for devices HBO Now is exclusive to Apple at launch. That is, it'll be available via iPhone, iPad, and Apple TV, but not things like Android phones, game consoles or Roku. You'll be able to watch via the web, however — laptops don't count as "devices" in this reckoning. This exclusive window lasts three months.
But here's the new Game of Thrones season 5 trailer. It is pretty terrific.
We know how we'll be watchin' @GameOfThrones season 5. 👍 @AppStore @HBO #HBONOW #AppleLive http://t.co/uEVwKeP9amhttps://t.co/d071Y5Cglx

— iTunes TV (@iTunesTV) March 9, 2015
Trailer via iTunes. Game of Thrones season 5 premieres on HBO on April 12 at 9PM.
Summers span decades. Winters can last a lifetime. And the struggle for the Iron Throne continues. It stretches from the south, where heat breeds plots, lusts and intrigues, to the vast and savage eastern lands, where a young queen raises an army. All the while, in the frozen north, an 800-foot wall of ice precariously protects the war-ravaged kingdom from the dark forces that lie beyond. Kings and queens, knights and renegades, liars, lords and honest men...all play the 'Game of Thrones.' An original series based on George R.R. Martin's best-selling 'A Song of Ice and Fire' series.