Director Christopher McQuarrie Offers 'Mission: Impossible 5' Update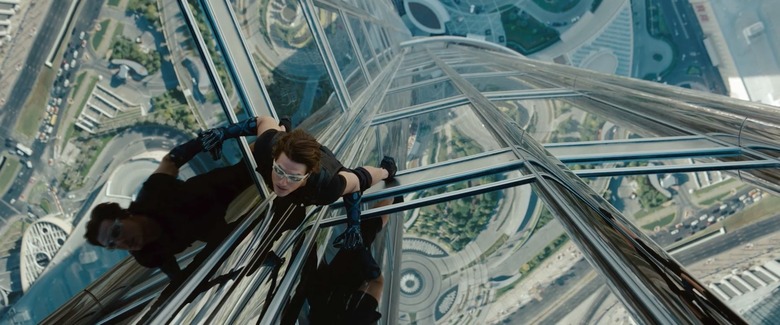 Paramount pulled the release of Mission: Impossible 5 up from Christmas of this year to July, and the studio has done such a good job keeping a lid on the film that we don't don't really know anything about it. Tom Cruise returns to the lead role of Impossible Mission Force agent Ethan Hunt, and Cruise's Jack Reacher director Christopher McQuarrie is in the director's chair here, too. We know there's a big airplane stunt in the movie, and beyond that? Not much. McQuarrie took to Twitter over the weekend to answer a few questions about the movie, however, and his brief Mission: Impossible 5 update is below.
The most pressing news for fans is that we'll start to see official materials from the film very soon, possibly even this week, with a trailer, poster and title reveal on the way.
McQuarrie confirmed that Sean Harris is the villain, and that Paula Patton and Maggie Q sat out the film due to scheduling issues.
He also addressed rumors of the rewritten and/or reshot ending, and perhaps most interestingly, said that they were aiming to capture the tone of Ghost Protocol, but suggested that this film took its own path.
Mission: Impossible 5 opens on July 31. It stars Tom Cruise, Sean Harris, Jeremy Renner, Simon Pegg, Rebecca Ferguson, Alec Baldwin, and Ving Rhames.