/Filmcast Ep. 309 - Chappie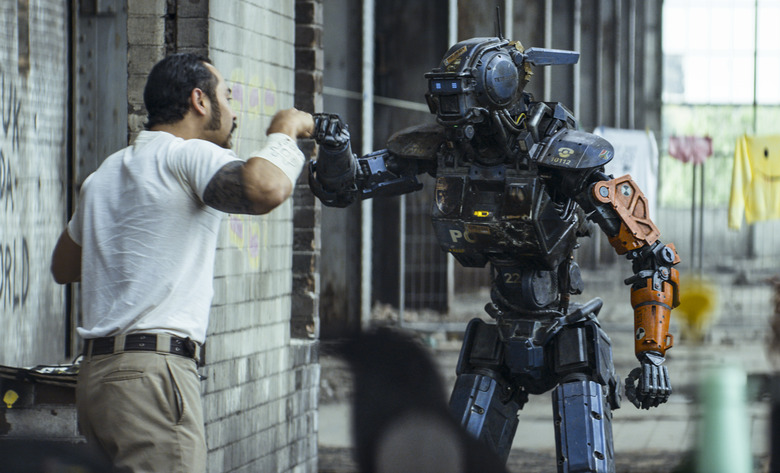 David, Devindra, and Jeff discuss the flashiness of The Jinx, the ugliness of Dumb and Dumber To, and the intelligence of Rick and Morty. Be sure to read Angie Han's and Drew McWeeny's review of Chappie, how Sam Biddle came to peace with Justine Sacco, and what really makes you you.
You can always e-mail us at slashfilmcast(AT)gmail(DOT)com, or call and leave a voicemail at 781-583-1993. Also, like us on Facebook!
Here's a preview of the Chappie review:
Download the full episode or Play Now in your Browser:
Subscribe to the /Filmcast:
SHOWNOTES
What We've Been Watching (10:30)
David: Dumb and Dumber To, Rick and Morty
Devindra: The Jinx, Bosch
Jeff: Last Man on Earth, Parks & Rec Series Finale, House of Cards S3
Film News (47:40)
Featured Review (1:10:15)
Further thoughts on Kingsman
Credits
Our sponsor this week is Squarespace! Use promo code "filmcast" for 10% off your first order.
Our music sometimes comes from the work of Adam Warrock. You can download our theme song here.
Contact us at our voicemail number: 781-583-1993
You can donate and support the /Filmcast by going to www.slashfilmcast.com and clicking on the left-hand side "Donate" links! Thanks to all our donors this week!