'Frozen 2' Is Not Yet In The Works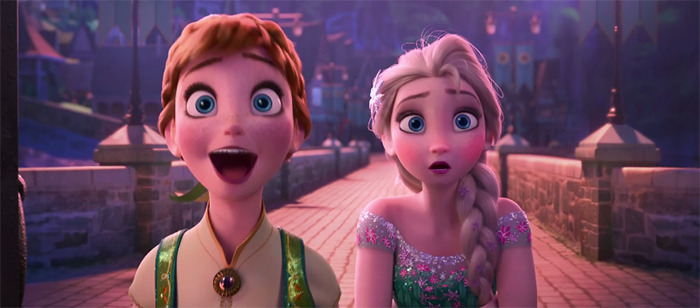 Frozen, Disney's biggest hit of all time, is getting a bunch of follow ups. It's been reimagined on Once Upon a Time. It'll get an eventual Broadway adaptation. And next weekend, you can see the characters in a brand new short film, Frozen Fever. That short was directed by Jennifer Lee and Chris Buck, who also helmed the feature. In a new interview they admit while they've continually read online rumors about a feature film sequel Frozen 2, that's not actually a thing just yet. Read the exact Frozen 2 movie quotes below.
Lee and Buck spoke to Buzzfeed about Frozen 2. First, here's Chris Buck:
It's been in the press that we are doing it, and we would ask each other, 'Are we?' They'd have a date and they'd have a cast and it was like, OK...
Then Lee:
It all comes down to the story. Like with the short, it was so daunting until we found the story. Then it was all of the things it usually is and we were thinking of every emotion and moment and feeling. I think that's all we can do. Until we find our way into what's next, emotionally, it will feel too big. We just finished the short two weeks ago. One year ago, it was a lot to even think about doing a short. We were quite tired. We don't really know what it's like to stop for a minute and think about what we want to do next.
Those quotes make it sound about 90% sure Lee and Buck are not working on Frozen 2, especially since Lee is about to start working on the Broadway show, which will have new music. That extra 10% is simply that Disney Animation timeline. Films coming out of that world are worked on for years before they get mentioned in public. And when they do get mentioned in public, there are still years to go before release. What I'm saying is I'm pretty sure there is no story yet for Frozen 2 and, therefore, no movie. But if there was, they couldn't say it anyway.
Do you think we'll ever see a theatrical Frozen 2 movie?