James Ponsoldt's 'The End Of The Tour' Gets Limited Summer Release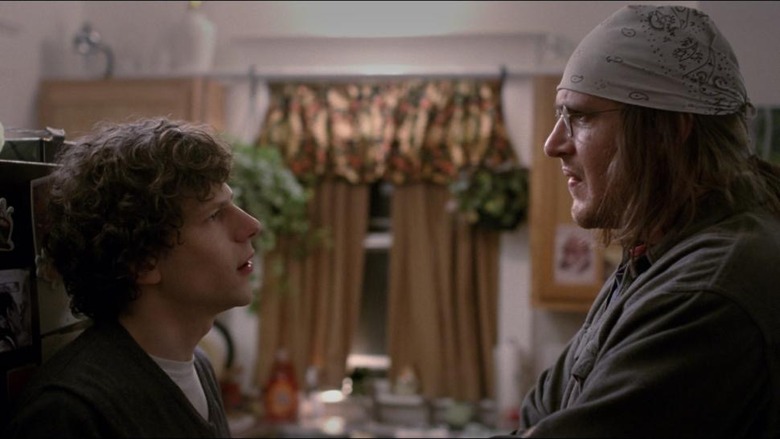 Briefly: One of the best films of the 2015 Sundance Film Festival, James Ponsoldt's The End of the Tour, just got a release date. It'll begin a limited release July 31 from A24, with an eye on an eventual Oscar run.
The film tells the true story of a days-long interview between literary sensation David Foster Wallace (Jason Segel, who has rarely been better) and Rolling Stone reporter David Lipsky (Jesse Eisenberg). We loved it at Sundance and you can read our review here. Thompson on Hollywood has a write up on how the summer release date won't hurt its Oscar chances. Thoughts on The End of the Tour release date?