First Look: Melissa Benoist In Full 'Supergirl' Costume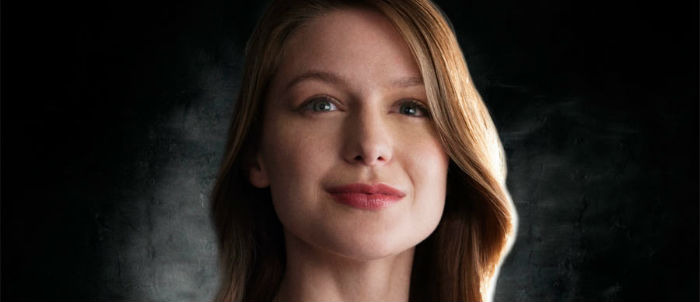 The pilot for Supergirl is now filming and the first big reveal from the show is here. Warner Bros. has released two images of the heroine herself, Melissa Benoist, in her full Supergirl costume. There's a full body shot as well as a head shot. In those two pics are plenty of details from the latest DC Comics supersuit for you to dissect. Check out the Supergirl costume photos below.
Here are the images, via Comic Book Resources:
Supergirl costume photos
So what do you think of the suit? I like it a lot. It's instantly recognizable as a Kryptonian suit while also being muted to match the looks of Arrow and The Flash. If you look close, too, it's very similar to the material used for the costume Henry Cavill wears in Man of Steel. Basically, it's the best of both worlds, TV and movie.
The suit was designed by legendary multiple Oscar-winning costume designer Colleen Atwood, who also did Arrow and Flash. Here's what she said about the costume:
In designing Supergirl, I wanted to embrace the past, but more importantly, thrust her into the street-style action hero of today.
Supergirl is being produced by CBS. Lots of casting has been going on recently, with former Superman Dean Cain and the original on-screen Supergirl, Helen Slater joining the show. They'll both have smaller roles.
The show also stars Mehcad Brooks as James Olsen, Calista Flockhart as Cat Grant, the boss of Kara Danvers/Supergirl, and Laura Benanti as Kara's birth mother Alura Zor-El. Greg Berlanti (Arrow, The Flash) and Ali Adler (No Ordinary Family) are executive producing the series along with Sarah Schechter (The Flash). Andrew Kreisberg (also of Arrow and The Flash) recently signed on as a writer and executive producer too.
There's no word on when the show will hit the air, but for now what do you think of the Supergirl costume?