'The Connection' Red-Band Trailer: Jean Dujardin Leads A French Spin On 'The French Connection'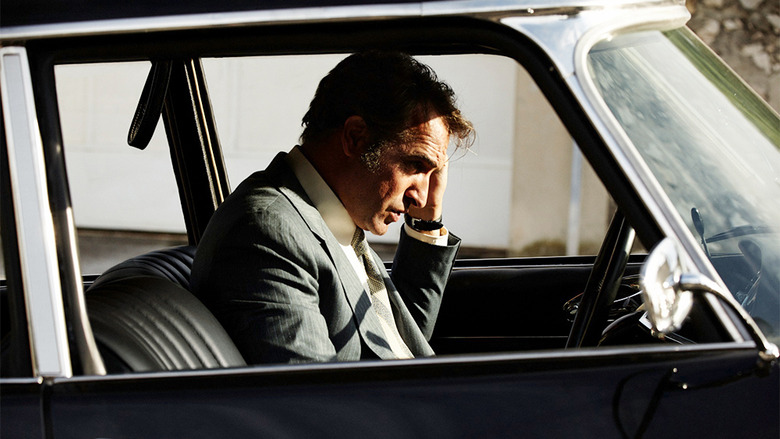 The Connection seems like the vaguest of titles, but once you realize what the film is about it's actually pretty perfect. It's a new spin on William Friedkin's The French Connection, with the "French" part omitted because, well, the film is already French.Jean Dujardin plays Pierre Michel, a real-life Marseilles magistrate. In 1975, he tried to take down Gaetano Zampa (Gilles Lellouche), the kingpin behind one of the biggest drug smuggling operations in history. Cédric Jimenez directs the film. Watch The Connection red-band trailer after the jump.
Drafthouse Films unveiled the red-band trailer for The Connection, also known as La French.
Comparisons to Friedkin's classic are inevitable — heck, we made one in the very first paragraph — but The Connection red-band trailer gives us hope it'll stand on its own. Dujardin has charm to spare, the kills look brutal and beautiful, and the French cover of "Bang Bang" strikes just the right balance between imitation and reinvention.
Drafthouse Films has The Connection scheduled to land in theaters May 15.
Directed and co-written by Cédric Jimenez, THE CONNECTION was entirely shot on 35 mm and is the European flipside to William Friedkin's The French Connection. A stylish, 70's-period crime thriller inspired by true events, it tells the story of real-life Marseilles magistrate Pierre Michel (Jean Dujardin) and his relentless crusade to dismantle the most notorious drug smuggling operation in history: the French Connection. In his crosshairs is charismatic and wealthy kingpin, Gatean "Tany" Zampa (Gilles Lellouche), who runs the largest underground heroin trade into the States. Though the fearless and tenacious Michel, aided by a task force of elite cops, will stop at nothing–including boldly orchestrated drug raids, devastating arrests, and exacting interrogations–to ensure the crime ring's demise, Zampa's "La French" always seems one step ahead. As La French mounts its retaliation, Michel will be forced to make the most difficult decision of his life: to continue waging his war, or ensure his family's safety, before it's too late.