Harrison Ford Injured, But Fine, After Los Angeles Plane Crash; Chewbacca Comments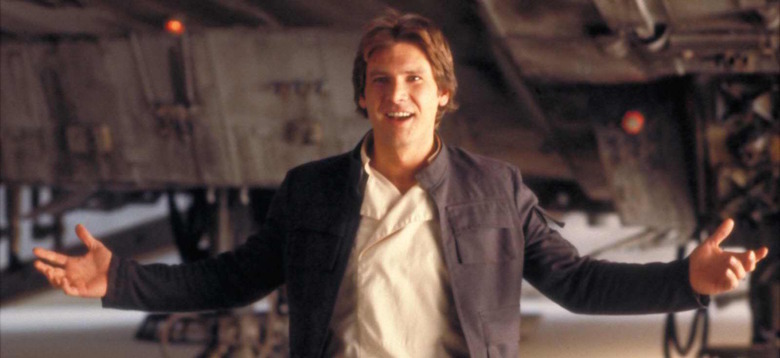 Legendary actor Harrison Ford crashed his plane on a golf course in Venice, California Thursday afternoon. It happened around 2:30 p.m. PST. He suffered "moderate trauma" and was "alert and conscious" as he went to the hospital. He is expected to make a full recovery.
Read more below, including a comment from his former co-pilot Chewbacca, Peter Mayhew.
TMZ first reported the Harrison Ford Plane Crash news. Here's an image:
That is a definitely a plane in front of the 8th green at Penmar in Venice. Pilot allegedly walked away. Wow. pic.twitter.com/2OXYJOdBu1

— Andrew Siciliano (@AndrewSiciliano) March 5, 2015
A press conference revealed that Ford was hospitalized after the crash but was in stable condition. Reports who talked to people on the scene say they saw lacerations on his face and that he is in "fair to moderation" condition. NBC talked to Ford's family who confirmed that condition, saying "he has a few gashes, all is good, he is expected to recover and all will be fine."
Ford is an experienced pilot and has been in crashes in the past. And I'm not talking about the Millennium Falcon. He flies planes, helicopters and more. This time, he was returning to Santa Monica airport after reporting problems with his engine. After the crash, he was taken to the UCLA Medical Center.
He recently finished filming Star Wars: The Force Awakens where he'll reprise one of his signature roles as Han Solo.
Former on-screen co-pilot Chewbacca (ok, Peter Mayhew) commented:
From Critical > Severe > Moderate > Fair in the span of an hour. Is #HarrisonFord Han Solo or Wolverine? #NeverTellMeTheOdds

— Peter Mayhew Foundation (@TheWookieeRoars) March 6, 2015
As did the producer of the Indiana Jones films, Frank Marshall
Happy to report Indy is fine.

— Frank Marshall (@LeDoctor) March 6, 2015
And some other Star Wars cast members
Glad to hear Harrison is doing well. Get well soon. May all his future flights be green-screen!

— Mark Hamill (@MarkHamill) March 6, 2015
Wishing a complete and restful recovery to #HarrisonFord

— Billy Dee Williams (@realbdw) March 6, 2015