Bruce Willis Starring In 'Misery' On Broadway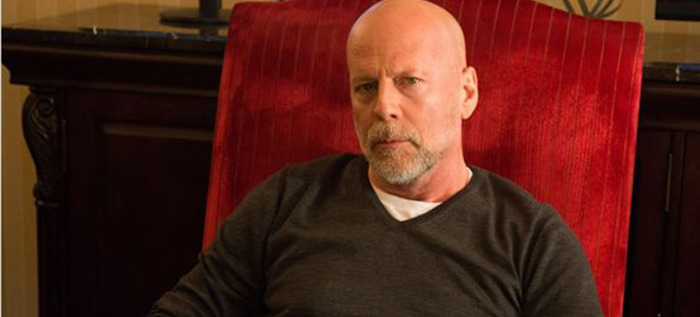 Are we living in a Simpsons episode? The idea of Bruce Willis starring in a Broadway version of Misery — yeah, based on the 1987 Stephen King novel — seems like exactly the sort of marquee attraction that would lure in Homer Simpson during a "the Simpsons are going to Manhattan!" episode of the show. Will it lure in real paying customers? We've got more info on the Bruce Willis version of Misery after the break. And no, sadly, it won't be a musical.
Variety says that Willis will play novelist Paul Sheldon, who is rescued from the aftermath of a car accident by nurse Annie Wilkes, who just happens to be Sheldon's number-one fan. She also happens to be totally nuts.Elizabeth Marvel will play Wilkes, a role made famous by Kathy Bates in the film version of the novel, directed by Rob Reiner and released in 1990. Bates won an Oscar for her performance.
The Broadway version is backed by Warner Bros. Theater Ventures and directed by Will Frears. William Goldman, who scripted Reiner's film, scripted the stage version. Frears previously directed this stage version of Misery in a smaller run back in 2012, also based on Goldman's script.
And while it's easy to make some jokes about the idea of Willis starring here, he's not an actor who is known for stage work. Being front and center — and often confined to a bed, which removes a lot of of the possibility to give a physical performance — could push the actor into the sort of intense performance we don't always see from him on screen. With a committed and fully engaged version of Willis in this production, it could be surprising, or at least interesting.