Hailee Steinfeld Leads 'When Marnie Was There' English-Language Cast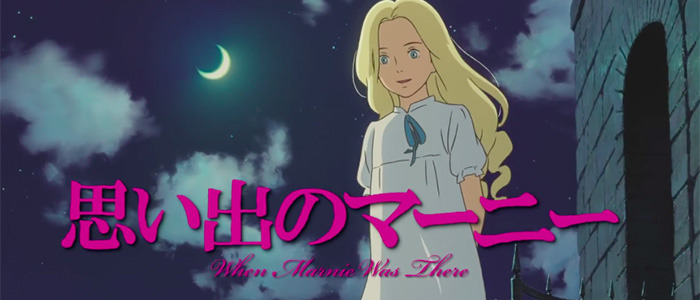 With a US release now set, the When Marnie Was There English cast has been revealed. The latest film from Studio Ghibli was released in Japan last summer, and hits Blu-ray and DVD in Japan this month. The US release of the film, which will be presented by GKids, is now set for May, and the tale of a young woman who makes an unusual friend while staying at a seaside home will feature Hailee Steinfeld in the lead role.
Deadline reveals that the voice cast also includes John C. Reilly, Vanessa Williams, Geena Davis, Kathy Bates, Ellen Burstyn, Catherine O'Hara, Kiernan Shipka, Grey Griffin, Ava Acres and Raini Roodriguez.
Studio Ghibli films tend to be the exception to the rule that alternate language dubbed tracks are terrible. In a few cases, I like the English-language voice tracks just as much as the original Japanese, even when some nuance is lost or altered. (In the case of The Wind Rises, I think the English-language track is actually preferable to the original.) So the cast is always worth paying attention to.
The film is written and directed by Hiromasa Yonebayashi (The Secret World of Arrietty), based on a children's novel by Joan G. Robinson. A young girl named Anna makes her first real friend in the form of a mysterious girl named Marnie, who is connected to a forbidding, seemingly abandoned house.
When Marnie Was There will open on May 22 in New York and Los Angeles, and then expand to other cities.
Anna hasn't a friend in the world – until she meets Marnie among the sand dunes. But Marnie isn't all she seems...An atmospheric ghost story with truths to tell about friendship, families and loneliness. Anna lives with foster parents, a misfit with no friends, always on the outside of things. Then she is sent to Norfolk to stay with old Mr and Mrs Pegg, where she runs wild on the sand dunes and around the water. There is a house, the Marsh House, which she feels she recognises – and she soon meets a strange little girl called Marnie, who becomes Anna's first ever friend. Then one day, Marnie vanishes. A new family, the Lindsays, move into the Marsh House. Having learnt so much from Marnie about friendship, Anna makes firm friends with the Lindsays – and learns some strange truths about Marnie, who was not all she seemed...
Here's the English-subbed trailer again: