'Dark Places' Trailer: Charlize Theron Can't Escape The Past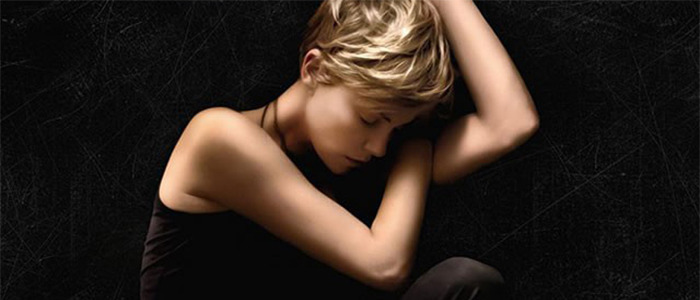 When we saw the first poster for Dark Places, the adaptation of Gone Girl author Gillian Flynn's second novel, we wondered why a film that has been done for a while has remained so under the radar. It's a Flynn adaptation for one, and stars Charlize Theron, with a cast that also features Nicholas Hoult, Chloë Grace Moretz, Christina Hendricks and Drea de Matteo. Now the first Dark Places trailer is out (thanks, France!), and we can see why this has been quiet: it looks like a far cry from Gone Girl.
Dark Places follows Libby Day (Theron), who, at the age of 7, survived the massacre of her family. She identified her brother as the murderer, and testified to his guilt in court. Twenty-five years later, she remains haunted by the killings, but she sees a way to profit from it when a strange group of sleuths, dubbed the Kill Club, contacts her and begins to probe her past.Gilles Paquet-Brenner (Sarah's Key) directed.  Dark Places opens in France on April 8. A24 will release the film in the US, but there's no date set at this point. Trailer via Mars Distribution.
Libby Day was seven when her mother and two sisters were murdered in "The Satan Sacrifice of Kinnakee, Kansas." She survived—and famously testified that her fifteen-year-old brother, Ben, was the killer. Twenty-five years later, the Kill Club—a secret society obsessed with notorious crimes—locates Libby and pumps her for details. They hope to discover proof that may free Ben. Libby hopes to turn a profit off her tragic history: She'll reconnect with the players from that night and report her findings to the club—for a fee. As Libby's search takes her from shabby Missouri strip clubs to abandoned Oklahoma tourist towns, the unimaginable truth emerges, and Libby finds herself right back where she started—on the run from a killer.