'Expendables' TV Series In The Works At Fox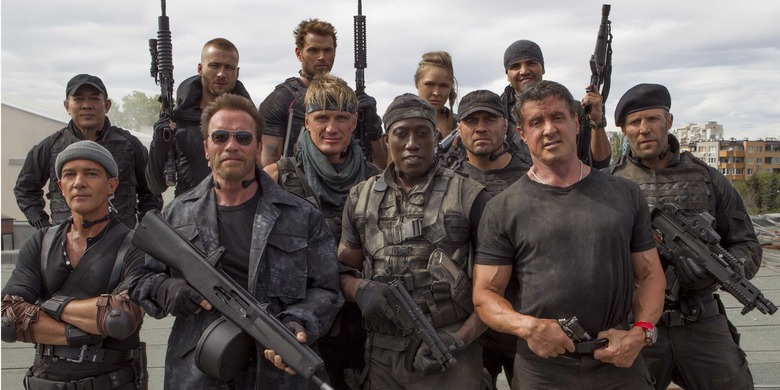 The Expendables franchise is based on a pretty simple formula: dump a bunch of action heroes into one picture, and watch the box office dollars roll in. It's worked out pretty well so far for the series, which has collectively grossed $785 million worldwide. So why should movie stars get to have all the fun?
Fox is developing The Expendables, an action-drama event series which will bring together some of TV's best loved ass-kickers for a brand new adventure. Get all the details on The Expendables TV series after the jump. 
Deadline reports that The Expendables has received a script order from Fox, which means it still has a ways to go before it becomes a full-fledged show. The plot, which is really just an excuse to put a bunch of famous people together, centers around a team of heroes trying to stop a dangerous terrorist. Lionsgate TV and CBS TV are producing.Sylvester Stallone, who directed the first Expendables movie and has written and starred in all three Expendables films, will executive produce the new Expendables TV series. He'll be joined by Avi Lerner, producer of all three films. Greg Coolidge (Ride Along), Shane Brennan (NCIS: Los Angeles), and Kirk Ward will write the show and also executive produce.
The idea of an Expendables TV series has been floating around for a few years already, but this is the first major development we've heard about. Besides the show, Lionsgate is also looking to continue the franchise with The Expendables 4 and The Expendables 5, plus a female-driven spinoff titled The Expendabelles.
Of course, as with any Expendables project, the TV show will live or die by the caliber of stars it can get. So far there's no cast attached, but there are plenty of action stars to choose from. Who would you like to see headline the Expendables TV series?