Zal Batmanglij To Direct Brit Marling Netflix TV Series 'The OA'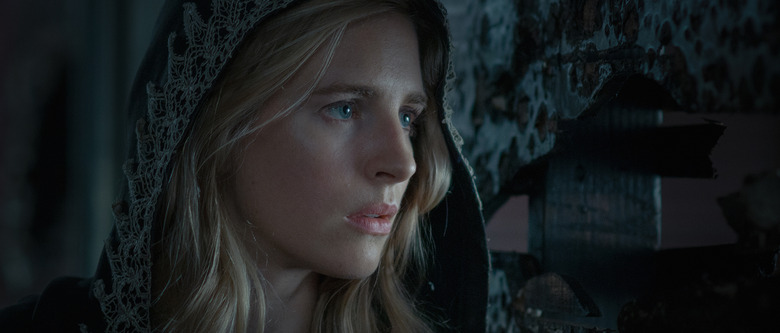 Brit Marling emerged as the darling of Sundance 2011 thanks in a large part to Sound of My Voice, a chiller directed by Zal Batmanglij. The pair continued their professional relationship with 2013's eco-terrorism thriller The East, and now they're preparing to reunite yet again.
Only this time, it won't be for an indie film, but for a new Netflix drama titled The OA. More on the Brit Marling Netflix project after the jump. 
Netflix, Plan B Entertainment, and Anonymous Content announced the project today via press release. The OA will consist of eight hourlong episodes to premiere on Netflix in 2016. Marling is starring, Batmanglij is directing, and both are writing and executive producing. Plot details are being kept under tight wraps for now.
Even aside from Marling and Batmanglij, The OA has serious pedigree. Also serving as executive producers will be Plan B's Dede Gardner and Jeremy Kleiner (who won Oscars for 12 Years a Slave) and Anonymous Content's Michael Sugar (True Detective, The Knick).
Marling broke through in 2011 with the one-two punch of Sound of My Voice and Another Earth, both of which she co-wrote, produced, and starred in. But she hasn't quite hit superstardom, since she's stuck mostly to indies like Arbitrage, The Company You Keep, and I Origins.
Both Marling and Batmanglij are coming off of recent TV gigs. Marling led Danny Boyle's dramedy series Babylon, while Batmanglij has directed two episodes of Fox's upcoming M. Night Shyamalan-produced series Wayward Pines.
The news comes at a busy time for Netflix. The streaming service has just released Season 3 of its political thriller House of Cards, and has the Tina Fey-created comedy The Unbreakable Kimmy Schmidt slated to debut this weekend. Earlier this week, it picked up the film Beasts of No Nation, directed by Cary Fukunaga and starring Idris Elba.