'Barbie' Movie Written By Diablo Cody Headed To Theaters In 2017 [Updated]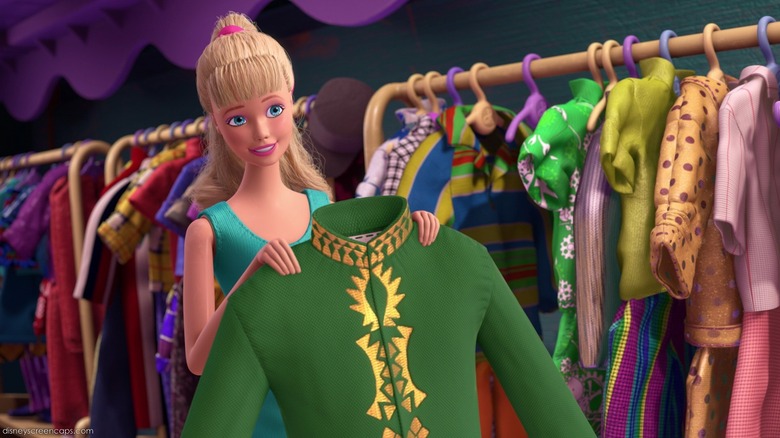 Update from editor Peter Sciretta: Sony has just announced they will be releasing a live-action movie based on the Barbie toy line on June 2nd 2017. The film was written by Jenny Bicks (What A Girl Wants, Rio 2) and Oscar-winning screenwriter Diablo Cody (Juno, Jennifer's Body, Young Adult). Laurie MacDonald, Walter F. Parkes and Amy Pascal are producing.
Angie Han's original story from March 5th 2015 follows:
The world's most famous doll is hooking up with one of Hollywood's most famous female screenwriters. Diablo Cody is set to rewrite Barbie, the upcoming live-action film from Sony Pictures. Jenny Bicks (What A Girl Wants, Rio 2) penned the first draft.
Cody is best known as the Oscar-winning screenwriter behind Juno. Her edgy sensibility also shone through in films like Jennifer's Body, Young Adult, and Paradise (the last of which she also directed). Barbie will be a rare foray into mainstream, kid-friendly territory for her.
But according to producer Walter Parkes, that's exactly why she was a perfect fit. "Diablo's unconventionality is just what Barbie needs," he said. "It signals we're going for a legitimately contemporary tone. We're bringing her on because she had great ideas, but even more importantly, she truly loves Barbie."
To that, I'd add that Cody knows how to write strong female characters. All of her major works have a complex, fleshed-out female character at the center. Plus, Sony is reportedly determined to strike the right tone, and Cody's wit and humor could help them find the sweet spot.
As reported last year, the film casts Barbie as a sort of "modern-day Mary Poppins" who flits around the world doing different jobs to help different people. It's a cute nod to the many careers that the doll has had, and an easy setup for a long-term franchise. Not to mention a brilliant excuse to sell tons of different Barbie models, accessories, and outfits.
No cast is attached as of yet, but the general plan is to put three young newcomers in the lead roles of Barbie, Ken, and their best friend. The supporting roles will be filled by bigger names who could be swapped in or out with each installment.