HBO Now Streaming Service Details Revealed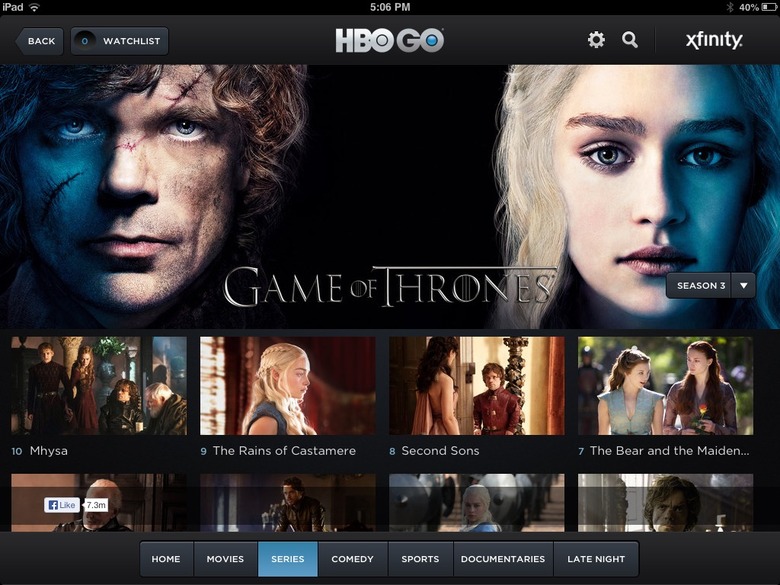 You demanded it, and we've been hearing that HBO would soon start offering its HBO Go streaming service as a subscription for non-cable customers sometime this year. Well we now know some more details.
HBO's cord-cutting subscription streaming service will be called HBO Now and is expected to cost $15 per month, according to the International Business Times. HBO is apparently working with streaming partner Major League Baseball Advanced Media on the standalone service.
The report claims that HBO will launch the new service in early April 2015. And for good reason, the fifth season of Game of Thrones is set to premiere on Sunday, April 12th 2015 — so the timing seems to be strategically aligned with the return of the premium cable network's most popular series.
People have demanded access to a premium HBO subscription service that wouldn't require a cable contract, but will they be willing to pay $15 a month, about twice the cost of Netflix's $7.99 basic subscription service? HBO has more original programming to offer over Netflix and what some would say is "a better, more current film library."
In October, HBO cheif Richard Plepler said this about the launch of a cord-cutting HBO streaming subscription service:
This will be transformative for our company....It is time to remove all barriers to those who want HBO. ... We will go beyond the wall and launch a stand-alone over-the-top service with the potential to produce hundred of millions of dollars in revenue. The international revenue possibilities could be just as large if not larger (with OTT). We have huge opportunity in front of us. We will use all means at our disposal to go after it.
Plepler said there are 10 million households in the U.S. who are now broadband only so, the company felt it was time to separate HBO Go and the channel.