'Mr. Holmes' Trailer: Ian McKellen's Aged Detective Tackles One Last Case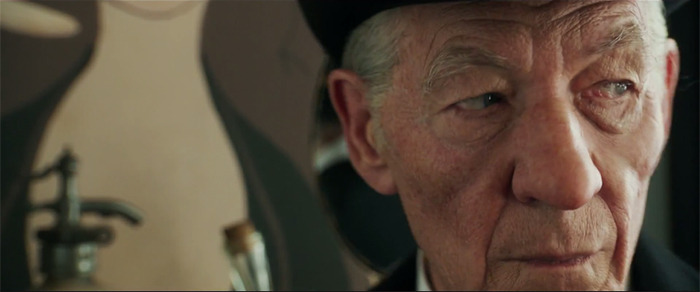 The latest screen incarnation of Sherlock Holmes is a somewhat unusual one. In Mr. Holmes, Ian McKellen plays Arthur Conan Doyle's detective very late in life, and finds him looking back at an unsolved case even as his own faculties begin to falter. Bill Condon directs, and when it premiered in Berlin earlier this year the reviews were very kind to the film. And let's be honest — the idea of McKellen playing Holmes at any age is great, and something we're eager to see. We've seen one clip from the movie, but now here's the first Mr. Holmes trailer.
That moment of seeing Holmes check the boy's name against the writing on his own sleeve is incredibly powerful. Even so, there are plenty of moments in this trailer which suggest McKellen's Holmes has still got it.
Mr. Holmes will be released in the US this summer. Trailer via Roadside Attractions.
MR. HOLMES is a new twist on the world's most famous detective. 1947, an aging Sherlock Holmes returns from a journey to Japan, where, in search of a rare plant with powerful restorative qualities, he has witnessed the devastation of nuclear warfare. Now, in his remote seaside farmhouse, Holmes faces the end of his days tending to his bees, with only the company of his housekeeper and her young son, Roger. Grappling with the diminishing powers of his mind, Holmes comes to rely upon the boy as he revisits the circumstances of the unsolved case that forced him into retirement, and searches for answers to the mysteries of life and love – before it's too late.